Let The Brentertainment Begin In 'David Brent: Life On The Road'
"People see me and see the suit, but they know I'm rock and roll through and through. You know 'Live fast, die young'? Not my way. Live fast, sure. Too ****** fast sometimes. But die young? Die old." David Brent, 2002
This is one we've been waiting for for what seems like FOREVER and it's so close to being here!
David Brent: Life On The Road catches up with our favourite general manager from The Office, twelve years on from his days in Slough. And we say favourite because he wasn't our boss. No way.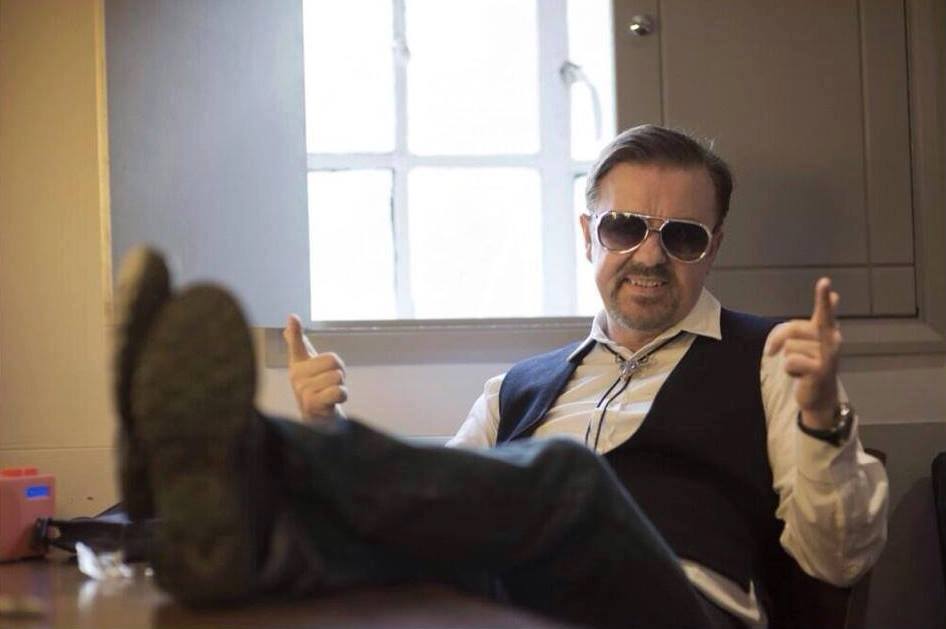 Picture | David Brent: Life On The Road
Brent's (Ricky Gervais) moved on from the desk job and taken to life on the road a s a travelling salesman with Lavichem, a cleaning and ladies' personal hygiene products company. Does anywhere else see where this is going?!
However, he's still pursuing his dreams of rock stardom and is about to go on a UK tour with his band, Forgone Conclusion.
Okay, so we can't play the trailer because, as you can imagine, it's utter filth and this is a family website!
Nevertheless, we'll be able to catch up with Brent's attempt to gain street credit on 19th August 2016.