WATCH: Maggie Smith Is Disgustingly Brilliant In 'The Lady In The Van'
The Lady In The Van Trailer #2 - Starring Maggie Smith - At Cinemas November 13
02:19
DAME Maggie Smith is one of those actresses who has the happy knack of being able to appeal to, well, everyone. Here she is in the trailer to her new film The Lady In The Van...
Dame Maggie Smith is renowned for her withering putdowns as her Downton Abbey character, The Countess of Grantham, but the legendary actress has swapped the glamour of the infamous Yorkshire estate for the grit of the streets as she plays a homeless pensioner in a the new film, The Lady In The Van.
She is a far cry from the Dowager Countess of Grantham, thank you very much. With dirty hair, disgusting clothes and an attitude as foul as her van, Maggie Smith plays the eccentric Miss Shepherd in the film adaptation of Alan Bennett's play of the same name.
We have an hilarious exclusive clip from the film, just for you:
The Lady in the Van tells the true story of the relationship between Alan Bennett and the singular Miss Shepherd, a mysterious woman who 'temporarily' parked her van in Bennett's London driveway and ended up living there for 15 years!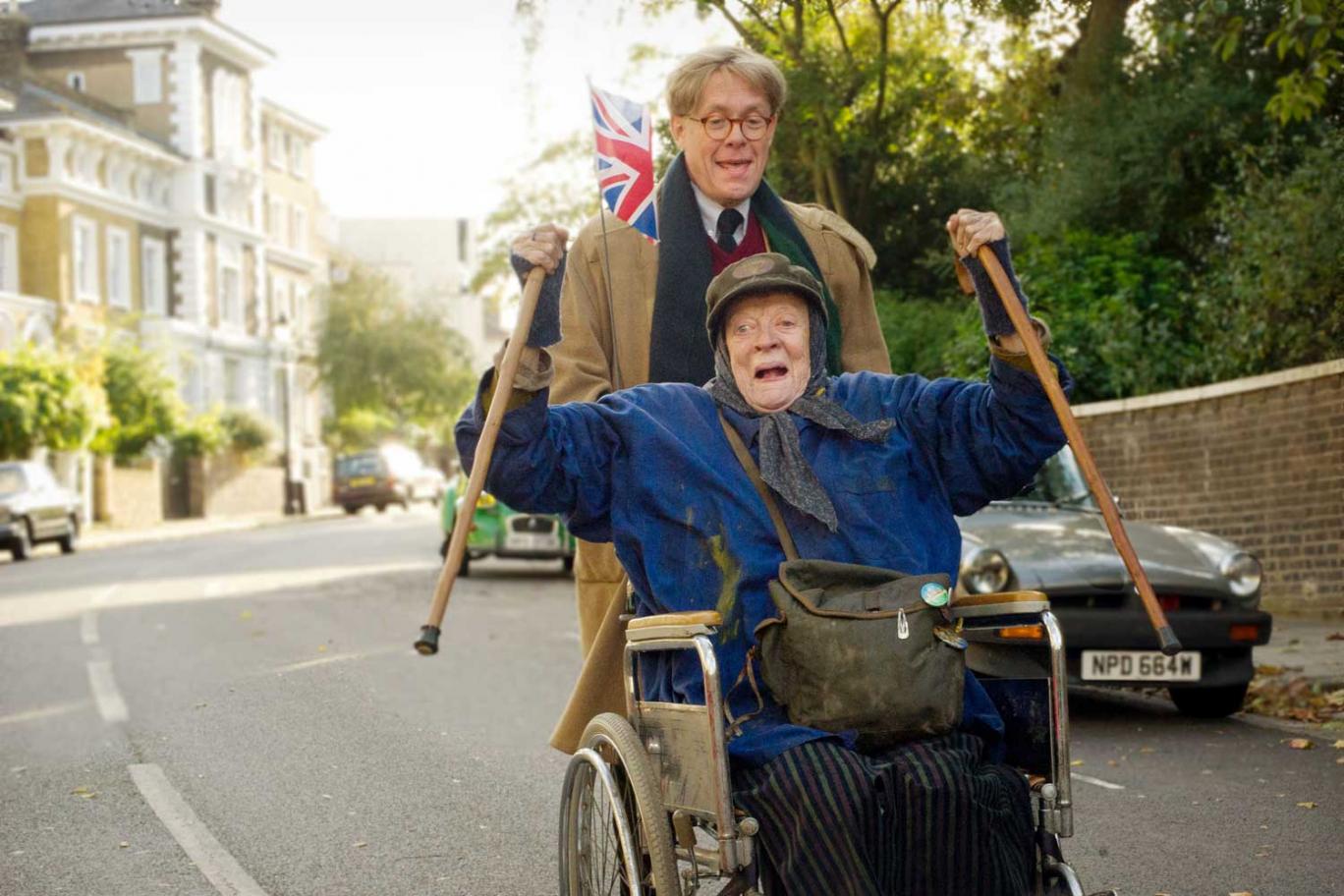 The Lady In The Van is in cinemas from 13th November 2015
It's filmed on the street and in the house where Bennett and Miss Shepherd lived all those years. Acclaimed director Nicholas Hytner reunites with Bennett (they worked on The History Boys together) to bring this touching, poignant, and life-affirming story to the screen - even James Corden, Dominic Cooper and the rest of the boys are in it!
This is definitely one to watch out for.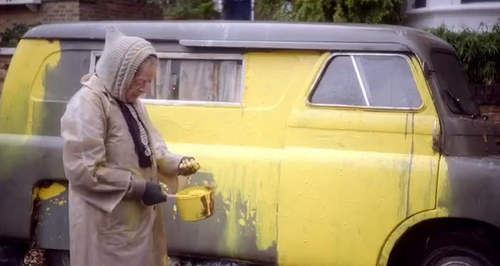 Maggie Smith paints the town, urm, yellow.
Read More: The Most Romantic Love Story Movies Ever!