Chris Hemsworth Gets It SO WRONG In Latest Ghostbusters Trailer
GHOSTBUSTERS - Kevin's Logos Clip - At Cinemas July 11
01:02
Poor Chris Hemsworth is tasked with coming up with a logo for ghost fighting team but he get's it so wrong in this hilarious new trailer.
Bridesmaids actresses Melissa McCarthy and Kristen Wiig join Saturday Night Live comedians Kate McKinnon and Leslie Jones in replacing the original ghoul-fighting quartet of Bill Murray, Dan Aykroyd, Harold Ramis and Ernie Hudson.
Ivan Reitman, who directed the original films, is producing the remake, while the directing job has been handed to Paul Feig.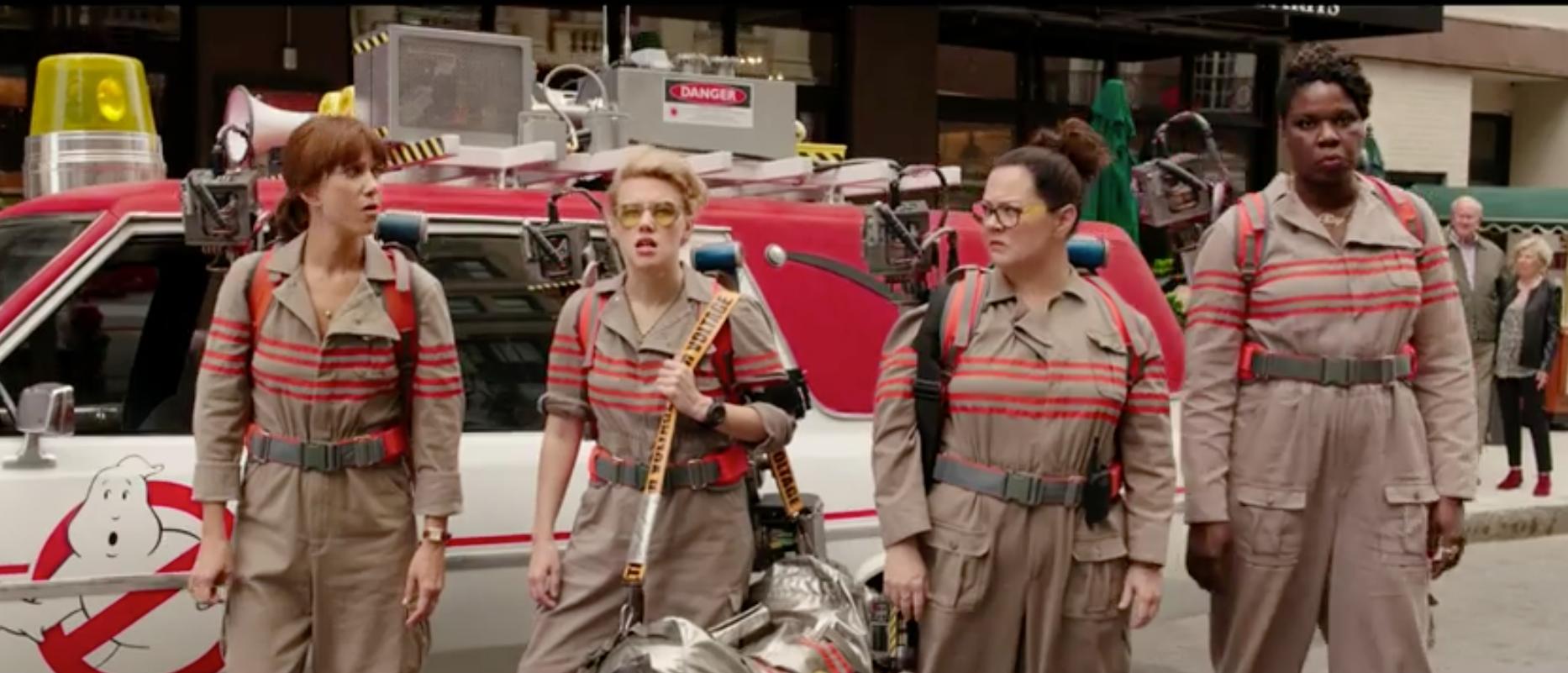 As he unveiled the trailer, Feig played down the all-female aspect of the film, saying: "I just want the funniest people and the funniest people I happen to know are these women. It should never be about (their gender).
"Ghostbusters are for everybody."
He added: "When I see pictures of young girls making Ghostbusters costumes it chokes me up, I just like the idea that a new generation will have their own that they will love as much as the original guys."
Reitman agreed, saying: "I've often talked about the moment I saw the original quartet walk down Madison Avenue the first time on the first day of shooting and there was a tingle in my back and I really got the same feeling when I saw these four women.
"There was no issue of gender, it was really 'Oh my God, there is something unique about these four together'."
And for fans of the originals, that famous theme song will also make an appearance, with Feig saying: "You will hear the song - you can't do it without it.
"We are playing with the original and some new versions."
The all female cast Ghostbusters is out in cinemas on Monday 11th July.