Jennifer Aniston, Kate Hudson And Julia Roberts Star In Heartwarming Movie 'Mother's Day'
Mother's Day - Official UK Trailer - In Cinemas June 10 2016
02:17
From the makers of the brilliant 'Valentine's Day' and 'New Year's Eve'...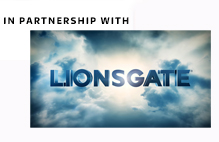 Normally, all we have to worry about on Mother's Day is the gift, the card and what Mum's favourite breakfast is.
However, for Jennifer Aniston, Jason Sudeikis, Kate Hudson and Julia Robert's characters, it's a much more complicated day.

Picture | Lionsgate
It's the third instalment of Gary Marshall's holiday themed films, like Valentine's Day and New Year's Eve. Like the previous films, the film follows separate storylines that are interwoven around the day that's dedicated to the most important women in our lives.
Julia Roberts plays TV host Miranda who chose her career over having children, whilst Jennifer Aniston's character Sandy is a single mum dealing with the fact that her ex-husband is now dating a younger woman.
Bradley (Sudeikis') is facing the stark reality of raising a teenage daughter alone after the death of his wife, and Kate Hudson's Jesse is having problems with her own mother.
There are only a few days left before Mother's Day, as several families have to come to terms with how they'll be spending the big day. Whether it's dealing with a new love, a lost love, or no love at all, this Mother's Day will have you crying with laughter and make your heart melt.
Mother's Day is in cinemas across the UK from 10th June 2016.