Disney Sneakily Drop Trailer For NEW Pirates Of The Caribbean Film
Teaser Trailer: Pirates of the Caribbean: Dead Men Tell No Tales
01:50
We knew it was in the pipeline but honestly Disney, you need to give us some serious warning when it comes to more of Captain Jack Sparrow.
Are you ready for the fifth instalment of the Pirates of the Caribbean series: Dead Men Tell No Tales? Well, it's coming whether you are or not. And as usual, things are looking grim for Captain Jack Sparrow.
The trailer, titled Pirates of the Caribbean: Salazar's Revenge, begins with a signature misty, eerie at-sea scene, which sees the Royal Navy frozen with fear...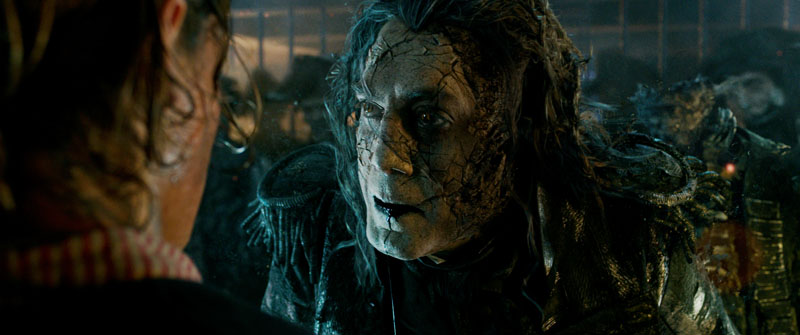 Javier Bardem is Captain Salazar. Picture | Disney
It's not long before Captain Jack Sparrow's new foe is exposed. Captain Salazar, played by Skyfall's Javier Bardem, has escaped from the clutches of the Devil's Triangle with a mission to kill all living pirates, and in particular, Johnny Depp's rogue Sparrow.
The film looks like it will be following in the footsteps of previous instalments with a band of supernatural, dead and cursed pirates and a price on Sparrow's head.
Kaya Scodelario plays the young love interest, astronomer Carina Smyth, while Brenton Thwaites' Royal Navy sailor Henry will inevitably end up at Sparrow's side. Oh and did we mention that he's the son of Will Turner?
Geoffrey Rush returns as Captain Barbossa and Orlando Bloom will make an appearance as Will Turner.
We've already seen the Rolling Stones legends make an appearance in the film franchise, but this latest number features actual Beatle, Paul McCartney.
Pirates of the Caribbean: Dead Men Tell No Tales will be in theatres in May 2017.