The Latest Pixar Trailer Will Make Your Heart Melt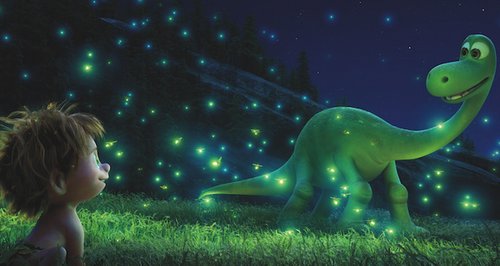 Pixar movies have a well known reputation of playing with our emotions and this new Pixar trailer will ACTUALLY make your heart melt (pun intended)
From when Nemo's mother tragically died to when Buzz learnt the truth about not actually being an intergalactic space-fighter, Pixar have made a habit of tugging at our heartstrings.
And their latest trailer celebrating 20 years of big-screen friendships is no exception.
It starts by saying: "20 years ago, Pixar showed us that we always have a friend, no matter how small or unlikely or different."
The new trailer also promotes Pixar's upcoming film 'The Good Dinosaur', which is equally emotional.
Watch the trailer here and try not to cry your eyes out…
To top it off, Disney have released a moving clip from the film, ahead of it's release on 27th November 2015.
The clip is called Get Through Your Fear and shows a moving moment between father and son.