The New 'Jurassic World' Trailer Will Terrify You!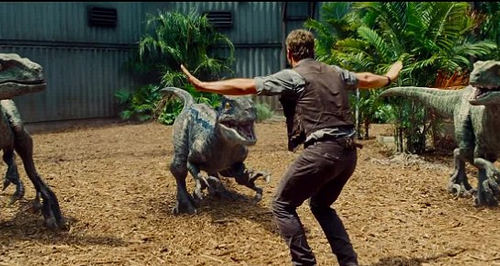 Watch as genetically modified dinosaurs take over once again in the first full length trailer for the sci-fi thriller.
Chris Pratt is pretty much a one man army as he tries to ward off three fearsome dinosaurs in the latest teaser for what's expected to be the hottest movie release this summer.
It's been 14 long years since the last instalment in the Jurassic Park franchise which saw Joe Johnston take over from Steven Spielberg in 2011 to head up the third film. However the Academy Award winning director has returned, and Spielberg looks set to take the franchise back to the glory days when he helmed 'Jurassic Park' in 1993, and 'The Lost World: Jurassic Park' in 1997.
Actor Jeff Goldburn is a noticeable absence from the newly vamped film, but Chris Pratt doesn't seem to disappoint!
Jurassic World hits U.K. cinemas June 11.