WATCH: First Teaser Trailer For 'Zoolander 2'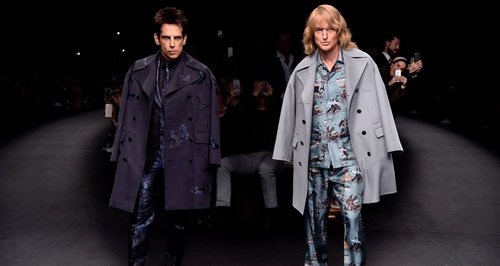 Ben Stiller, Owen Wilson, Christine Taylor and Will Ferrell all return for the ridiculously good-looking sequel...
The long-awaited 'Zoolander' sequel is finally here and you can take your first look now.
Released in 2001, 'Zoolander' is the story of shallow male model, Derek Zoolander (Ben Stiller) who accidentally becomes an assassin thanks to the evil plans of fashion designer, Mugatu (Will Ferrell).
All ended happily though with the help of Derek's frienemy and fellow model, Hansel (Owen Wilson) and love interest, Matilda (Christine Taylor).
So what could the sequel have in store for fans? Watch the teaser trailer below...
No word yet on the plot but the original cast will be joined by Penélope Cruz, Kristen Wiig and Olivia Munn.
Ben Stiller will once again be directing, with a screenplay penned by Jennifer Aniston's other half, Justin Theroux.
'Zoolander 2' is set to hit UK cinemas on 12th February 2016.