There Will Be A Mr Bean Movie And It's All Thanks To Richard Curtis!
21 April 2017, 16:29 | Updated: 14 July 2017, 11:11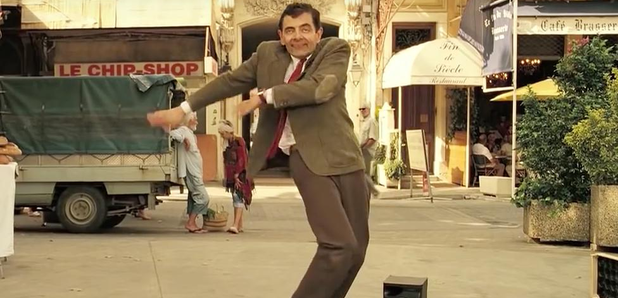 Rowan Atkinson has revealed plans for another film with his hilarious character Mr Bean.
Rowan Atkinson is planning to make another 'Mr Bean' movie.
And the person to thank for the news is none other than his friend and series co-creator, 'Love Actually' writer Richard Curtis.
The director has come up with a "very funny" idea featuring his popular character - who first featured on TV 27 years ago - in his senior years.
Speaking to the Daily Star newspaper, the 62-year-old-actor he said: "It would be very funny to see where we can go with him as an old man and what kind of comedy we get out of it.
"Playing an old person can be very funny."
'Mr Bean' aired for 13 one-off , largely silent, TV episodes between 1990 until 1995, with a clip compilation airing at the end of 1995. A previously unseen episode was broadcast in 2006, while the successful series also spawned two movie adaptations, 'Bean: The Ultimate Disaster Movie' in 1997 and 2007's 'Mr. Bean's Holiday'.
An animated show is still on TV today and Rowan reprised the character at the 2012 London Olympics Opening Ceremony, and two years later for a Snickers commercial.
Although the 'Blackadder' actor has played more serious roles since the creation of Mr Bean, he has said he will never retire from the character.
He previously insisted: "No I don't really have plans like that. You go with the parts that are offered that inspire you.
"I would never finally wave goodbye to any character - I feel as though I could still play Bean. It's just the emphasis tends to shift."
Another one of Atkinson's most famous characters, Edmund Blackadder, could also be returning after co-star Sir Tony Robinson, who played hapless sidekick Baldrick, revealed the cast have been in talks.
He said recently: "I do think a new series of 'Blackadder' is on the cards. I have spoken to virtually all the cast about this now.
"Expectations for a new series will be high because people not only remember the original; they remember who they were when it was on. It's a big danger."