Five Reasons Why Noel Fielding Is The Best Part About The Bake Off
10 October 2017, 17:24 | Updated: 10 October 2017, 17:31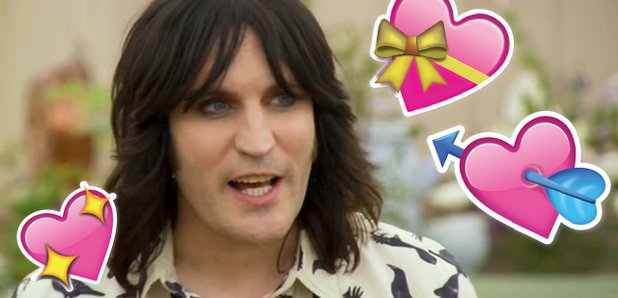 The wacky comedian has to be our favourite thing about the Great British Bake Off this year.
When the new Great British Bake Off burst onto our screens in September on a new channel with some new faces in tow many weren't sure what to think.
With Mary Berry being replaced by Prue Leith, BBC waving the show goodbye as it headed to Channel 4 and Sandi Toksvig and Noel Fielding stepping in in place of Mel Giedroyc and Sue Perkins, there was a lot to take in.
But as soon as the titles rolled on the first episode of the latest series, one thing was clear....Noel Fielding is the best addition to the Great British Bake Off!
Now it's a controversial opinion on some corners of the internet who are Team Mel and Sue for life, so we at Heart feel like we need to defend the wacky funnyman and here are our five reasons why...
1. His outfits fill the Great British Bake Off Tent with colour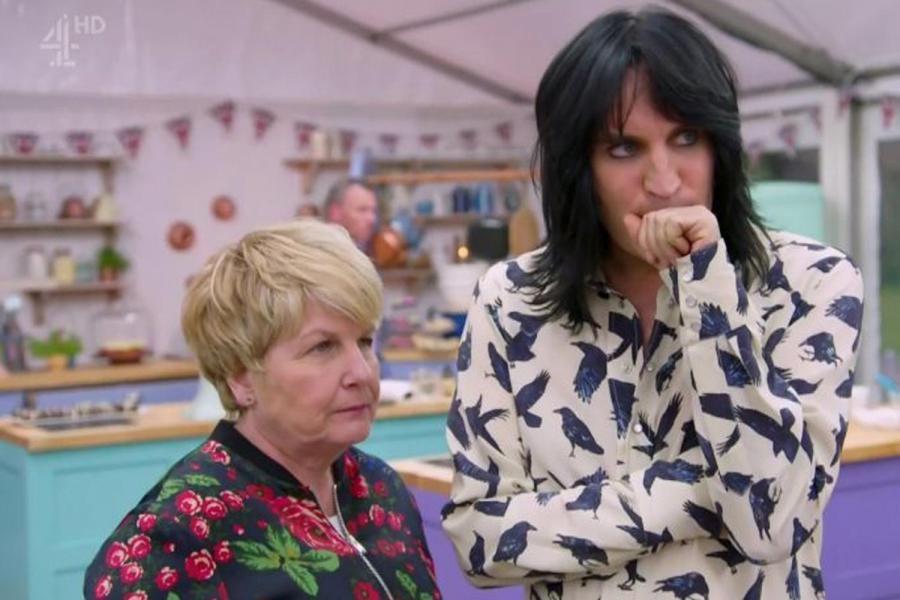 Now we loved Mel's colourful bomber jackets but her style has been seriously outdone by Noel's outfits this series. So far he's graced the tent in some marvellous jumpers and shirts including one covered in ice creams and an assortment of other lairy prints.
We have serious wardrobe envy!
2. He's brought a new audience to the programme
We always new baking was cool, but Noel's popularity thanks to his roles in comedy shows such as The Mighty Boosh and the IT Crowd has inevitably brought a newer younger, crowd to watch the show and made it ever cooler than it already was.
only started watching bake off because of noel fielding now I wanna become a pro baker, might apply next year

— grace hargreaves (@grace_dear) October 4, 2017
3. His quirky one liners make us chuckle a lot
He's the king of wacky comedy and some of his one liners make us chuckle more than we thought possible and he seems to be going down well in the LOL stakes.
And his pet name for Paul Hollywood is such a good one that we think everyone across the world should refer to the baking god as 'old blue eyes' and nothing else.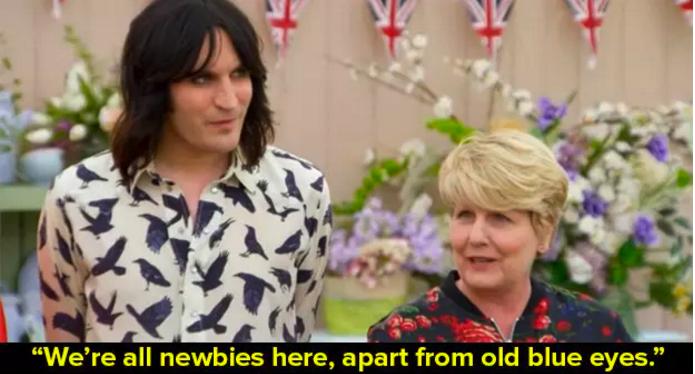 4. His luscious locks are totally enviable
He has more hair than Sandi, Prue and Paul combined and we couldn't be more jealous of his raven locks. He's been rocking long hair since the noughties and was WAY ahead of the man bun curve.
Although we're not sure what the rules are in the Bake Off tent regarding hair nets as we haven't seen one on his head yet - keep away from the mixing bowls Noel!
5. The fans love him!
And that's the main thing right? It only takes one scroll through in the adverts during an episode of the Great British Bake Off and you'll see all the love that he gets.
I don't think I'll ever get over Noel Fielding being on Bake Off. It's just too good.

— Frankie Leach (@frankieleach97) October 8, 2017
I use to be so obsessed with Noel Fielding and seeing him on bake off is making me love him again #gbbo

— Beth Redman (@BethRedman_) October 4, 2017
Case closed!
Watch More: The Fortune Cookie Challenge On The Bake Off Didn't Go To Plan!