WATCH! Paddington Bear Saves Christmas In New Marks & Spencer Festive Advert
7 November 2017, 09:13 | Updated: 7 November 2017, 09:32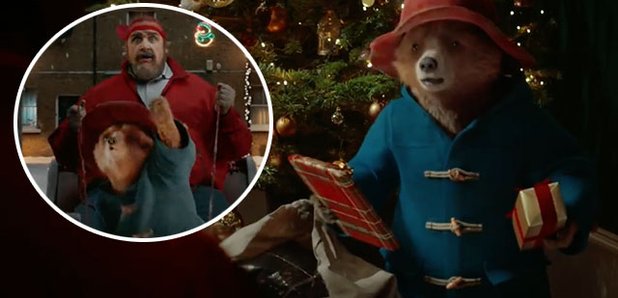 M&S launch their first film-based Christmas advert.
Whilst all the new Christmas ads slowly start to roll in, M&S may have just taken the lead with their star character being children's favourite, Paddington Bear.
The bear, who is voiced by original Paddington actor Ben Whishaw, is seen dreaming about marmalade when he hears a big bang on the roof.
Unbeknown to him, the noise is a thief (played by actor, Mark Benton) who has an uncanny resemblance to Father Christmas - but Paddington thinks it's the real deal and offers to help him deliver all the presents in his sack!
The hilarious advert was directed by Daniel Kleinman, the man behind the title sequence of most of the James Bond movies since GoldenEye.
Alongside the advert, M&S have launched exclusive Paddington products with a £12 bear, bear themed baubles, socks, nightwear and a £3 movie story book with all of the paperback proceeds going to the NSPCC.
M&S marketing director, Rob Weston said: "We wanted to create an ad that would stand out from the crowd, have broad appeal across all age groups and be fun. Paddington will do all this."
Indeed! We suspect their hashtag, #LoveTheBear will be trending in minutes!
Watch more: