Fans Think 'Partners In Rhyme' Copied Ant And Dec And Here's Why!
21 August 2017, 11:04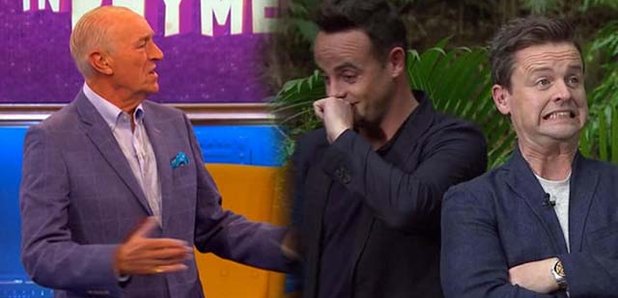 Len Goodman's new show Partner's In Rhyme looks very familiar to us...
We were all gutted when the news broke that Len Goodman was leaving Strictly Come Dancing as a judge, but our happiness was restored just as quickly when we learned he would be fronting a new BBC show!
'Partners In Rhyme' had its first show on Saturday evening and many tuned in to see Len's presenting debut, but if you're of a certain age you it might have reminded you of an Ant and Dec classic...
Wonkey Donkey!
The segment on the Geordie pair's noughties kids show SM:TV Live had a similar premise to the BBC's new Saturday show which asked its young viewers to guess a rhyming item from the clue given such as a donkey with one leg (wonkey donkey) or an overweight kitten (fat cat) - get it?
Here's a reminder of this piece of TV history and a reminder of how hilariously angry Dec used to get with the callers...
In a similar way, Len's new show asks contestants to guess rhymes about celebrities based on a series of mimed clues performed by the celebrity and non celebrity players in the game.
Come back Wonkey Donkey, all is forgiven..... #PartnersInRhyme @antanddec #bbc pic.twitter.com/bCpvZrxv8z

— Jamie Pragnell (@jamie_pragnell) August 19, 2017
Watching Partners In Rhyme.
Reminds me how much I miss Wonkey Donkey, they should bring it back. #PartnersInRhyme pic.twitter.com/5nIfWgtWRD

— Simon Myring (@simon_myring) August 19, 2017
#PartnersInRhyme is just a massive game of Wonky Donkey. It's missing Dec getting really mad at people though.

— Danny Hayes (@thedannyhayes) August 19, 2017
It's pretty hilarious stuff, but we agree it would be much funnier with Dec getting angry at the contestants when they get it wrong like they did in the good old days on SM:TV.
But then again we do enjoy watching lovely Len! The jury is still out on this one...