Get Excited For Tonights Peaky Blinder's Premiere With This Incredible Trailer
15 November 2017, 15:29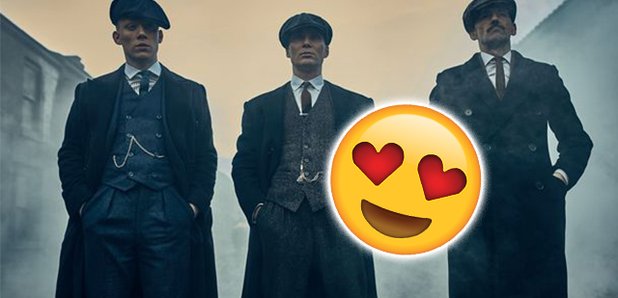 The stylish Birmingham gangsters will be back on our TV's so soon!
It feels like forever since the last series of Birmingham gang drama Peaky Blinders was on our screens and now it's almost time for new episodes!
For those who are struggling to remember, the final episode of series three ended on quite the cliffhanger and saw the all of the Shelby clan except Tommy dragged away from his home by police.
And the biggest plot twist of them all? It appeared that it was Tommy who had handed them all into the authorities.
Now as series four nears we can't help but wonder how the formidable Shelby family are going to get out of this one but we're sure Tommy has something up his sleeve as usual.
The BBC has just dropped a trailer for the first episode which is getting us in the 1920's gangster mood. Before now all we've had to go on in regards to what drama will unfold in the next series was the teaser trailer.
The trailer teases plenty of action as the story picks up six months after the events of the previous series.
The action-packed trailer indicates that the Shelby family are really up against it, but we're most alarmed by the shot of Polly (Helen McCrory) facing the hangman's noose. Surely it's not the end for the family's matriarch?
The BBC gave an ominous teaser about the plot and revealed that the Shelby family could be "in danger of annihilation".
They said: "As the enemy closes in, Shelby flees his country house and returns to the streets of Small Heath, Birmingham where a fight for survival begins…."
Season four will return with all the major cast along with exciting additions including Aidan Gillen (Game of Thrones); Charlie Murphy (Happy Valley) and Adrien Brody (The Pianist).