WATCH: "Get Over It!" Peter Andre Defends His Parenting Style
7 November 2017, 13:12 | Updated: 7 November 2017, 14:41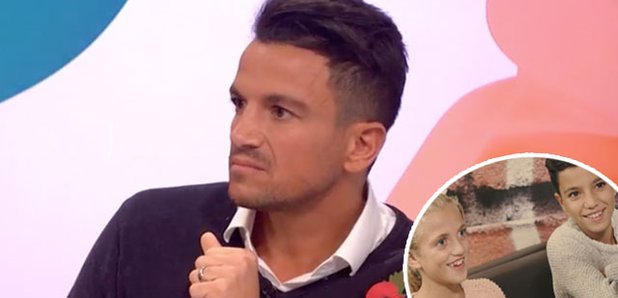 Peter explained his fears as a parent and his reasons for his technique.
After getting a lot of backlash from fans for saying that he'd like to be his children's "best friend", Peter Andre hit back at critics on Loose Women.
Not beating around the bush in the slightest, Peter began by saying: "They just need to get over it!". He went on to explain that he was unable to talk to his parents about certain things due to his strict Greek upbringing - and he wanted a different relationship with his own kids.
He also explained his hesitancy of giving his daughter, Princess her own phone, worried that she could fall victim to sexting.
He explained: "Sexting [worries me]... things they are open to. This is why I'm strict about social media.
"When Junior turns 13 I'll have less control. I'll let them have these things slowly. I'm very strict..."
Good on you, Pete.
Watch more: