Peter Capaldi Quits Doctor Who and Fans Are Freaking Out!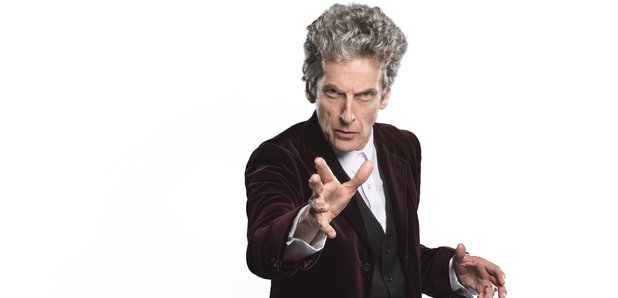 The famed actor has given up his role in the iconic British sci-fi series and fans have been mourning the sad news.
It's a sad day for Doctor Who fans everywhere, as it's been revealed that Peter Capaldi will step down from his role in 'Doctor Who' after the upcoming series.
The 58-year-old actor became the 12th actor to take on the iconic sci-fi character in 2013, but it has now been announced he will be taking his final bow on the BBC drama later this year as he believes it is "time" for him to move on.
Speaking during a radio interview, Peter said: "I feel it's time to move on. I feel sad, I love Doctor Who, it is a fantastic programme to work on. I can't praise the people I work with more highly, but I have always been someone that did a lot of different things."
The sad news comes just ahead of the upcoming series which is set to air this spring, but Peter has assured fans that his run as the Doctor will continue until the annual Christmas special at the end of this year.
Fans have since taken to Twitter to share their upset at the news:
I don't think I'm even ready to start thinking about another Doctor yet. #DoctorWho

— Luke Spillane (@lukespillane) January 30, 2017
Forget Brexit. Forget Donald Trump. PETER CAPALDI IS LEAVING DOCTOR WHO!

— Matt Burton (@Matthew_Burton1) January 31, 2017
Seems we only get bad news these days. Even if it's only a good man leaving an iconic role behind. C'mon, Peter Capaldi. You ARE #DoctorWho.

— Dominik Starck (@starck_dominik) January 31, 2017
While others began coming up with suggestions as to who might be next in line for the role:
Suggestion for new #DoctorWho Benedict Cumberbatch! Then it turns out Sherlock is actually the doctor all along! Then Dr.Watson as companion

— Andy Young (@andyoungy) January 31, 2017
It's a shame they're so identifiable from #Sherlock, because Benedict Cumberbatch and Andrew Scott would both make a brilliant #DoctorWho

— Steve Corbett (@TheSunTVMagEd) January 31, 2017
Hayley Atwell for the next Doctor! #DoctorWho

— Fred McNamara (@capitan_mac) January 31, 2017
Peter's decision probably shouldn't come as as a shock to fans, as his exit will coincide with the departure of the show's writer, Steven Moffat.
Now the slate will be left clean for the new show boss Chris Chibnall, who had success with the creation of hit ITV crime drama 'Broadchurch'.
Speaking in a statement, Steven praised his role as the "best job" he's ever had before praising Peter Capladi's work as the Doctor.
He said: "Peter's amazing, fiery, turbulent Doctor is still fighting the good fight, and his greatest adventures are yet to come. Monsters of the universe, be on your guard - Capaldi's not done with you yet!
"Like Peter, I'm facing up to leaving the best job I'll ever have, but knowing I do so in the company of the best, and kindest and cleverest of men, makes the saddest of endings a little sweeter."
Charlotte Moore, director of BBC Content, added: "He has been a tremendous Doctor who has brought his own unique wisdom and charisma to the role."