Peter Kay's Car Share finale leaves fans in tears with a 'perfect ending'
29 May 2018, 12:18 | Updated: 29 May 2018, 14:34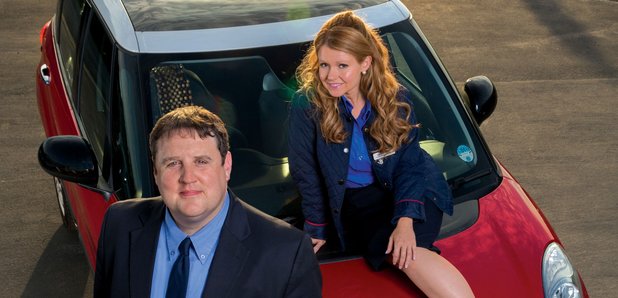 The two final episodes of the BBC sitcom were much more well received than the recent 'Unscripted' show.
The much-loved Car Share came to a close this weekend, with fans hailing the show's final few moments as the 'perfect ending'.
Peter Kay bought the show back for two special episodes, which gave viewers the closure that they'd been craving since the last series was left wide open.
The final moments saw Kayleigh cause a two-car collision in an attempt to save a wandering hedgehog from being squashed, whilst a gobsmacked John looked on incredulously.
Moments later, the door to John's beloved Fiat was swept clean off its hinges by a passing lorry, causing the pair to continue their journey by bus.
However, in an ultimate moment of cuteness, Kayleigh hands a disgruntled John an earphone and together they listen to music, before John takes hold of Kayleigh's hand and she rested her head on his shoulder.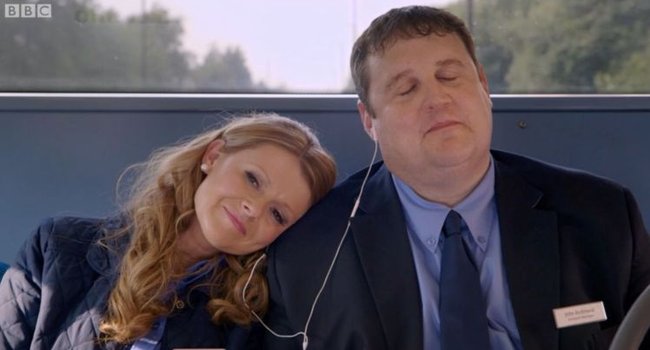 Credit: BBC
Fans of the show took to Twitter with an overwhelmingly positive response to the finale:
So glad John and Kayleigh got the happy ending they deserved. That's the ending we all wanted to see. A fitting finale to a brilliant series. Peter Kay and Sian Gibson are genius #CarShare

— Dan Clifford (@DanCliffordCTFC) May 28, 2018
#CarShare Just watched last night's finale. Absolutely loved every second ! Laughed & cried in equal measure. Absolutely perfect

— Bex9319 (@Bex93191) May 29, 2018
#CarShare just perfect .. love love love it!

— Emma (@Lennybow) May 29, 2018
Peter Kay made headlines late last year when he spectacularly cancelled his entire sold-out stand-up tour weeks before Christmas, leaving many fans disappointed, confused and concerned. However, fans are clearly happy that he has made it back to their TV screens at least, with calls for a Car Share Christmas Special already happening.
Here's hoping!