WATCH: Philip Schofield Tells Kim Woodburn 'Shut Your Face' In Live Clash
19 October 2017, 15:55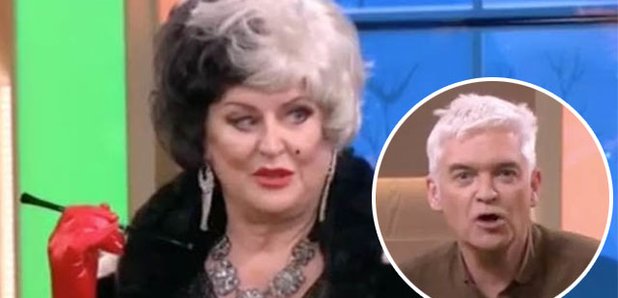 Philip and Kim clash on screen for the second time
The 'This Morning' segment might have been about the best halloween costumes for families, but things ended up getting a little heated between Kim Woodburn and Philip Schofield.
The swipes began the moment that Philip corrected Kim as she read out the shops that the costumes could be bought.
Phil interrupted saying: "No, it's Amazon. Amazon.co.uk" - to which Kim replied: "You love to correct me, don't you?" before adding: "Don't start with me, Phil."
As the segment went on, Phil stepped in to try and help one of the animals that were brought on stage but Kim added: "Will you stop interfering?"
Phil's response? "Shut your face." - ouch.
The pair have in fact butted heads before as Kim called Philip a "phoney" during a tense interview earlier this year.
It's all kicking off!
Watch more: