Piers Morgan Shuts Down Dating Guru Who Says British Women are Fat And Ugly
22 November 2017, 17:20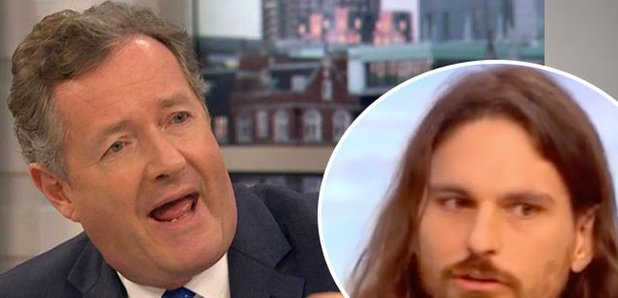 Don't get on the wrong side of Piers Morgan!
He may often find himself on the public's bad side, but today Piers Morgan was bombarded with praise as he shut down dating guru, Richard La Ruina.
Richard, who is the founder of a dating advice company, went on GMB to explain his view of British women being overweight and not as attractive as Russian women.
He added: "British women are very famous for moaning, complaining all the time. They just ask a lot but give very little in return."
As Richard went on to explain why he thought Russian women are better than any other, Piers butted in saying: "You're a d***, aren't you?"
Quickly covering his tracks he added: "Well you are, your name's Richard, literally, sorry I didn't mean anything by that I mean your name's Richard."
Meanwhile the audience were lapping it up, with some people calling it the "best moment ever".
One person said: "Piers saying that has just made my morning."
Another added: "Never thought I'd see the day when I'd applaud @piersmorgan but this was terrific!"
The boy did good.

Watch more: