P!nk Denies Accusations of 'Scowling' During This Whitney Tribute
21 November 2017, 15:12 | Updated: 21 November 2017, 15:51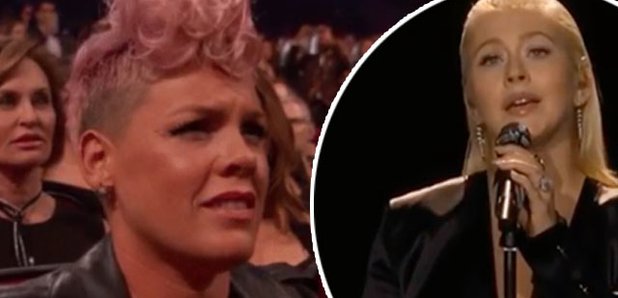 P!nk calls critics "negative Nancy's" over Christina Aguilera's Whitney tribute.
During this week's AMA awards Christina Aguilera gave a moving tribute to Whitney Houston, to commemorate the 25th anniversary of 'The Bodyguard'.
She sang all the classics from 'I Will Always Love You' to 'I'm Every Woman'. However fans' attention became focussed elsewhere when the camera picked up P!nk's face looking incredibly unimpressed as Christina sang.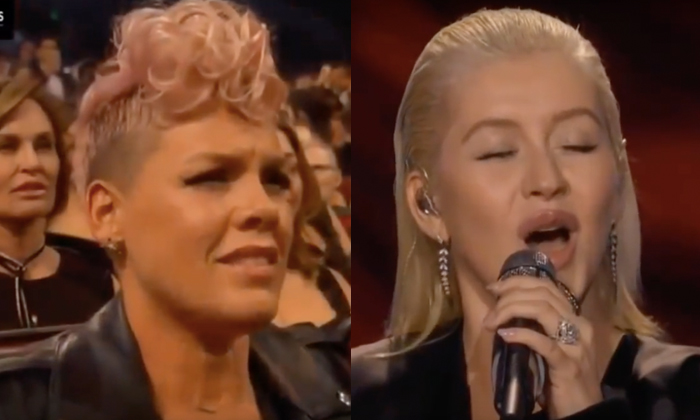 In minutes the clip of P!nk scowling at Christina's vocal went viral with many putting it down to the fact that they didn't get on when they were both young artists in the industry.
But P!nk has taken to Twitter to set the record straight saying: "Christina killed it tonight for one of our favorite singers ever. This about Whitney, and I am in awe of Christina's talent. Show the clip where I'm in tears, you negative Nancy's."
She went on to say that the negative backlash is down to people being afraid of the power that women have together...
Waking up to see a newly created riff between myself and another incredible woman, Christina, who took on an incredible feat, who I support fully, makes me so sad. You all perpetuate keeping women apart b/c you're afraid of the power we have when we get together.

— P!nk (@Pink) November 21, 2017
Preach!
Watch more: