Girls Hit The Jackpot On Pointless After Psychic Boyfriend Guesses Answer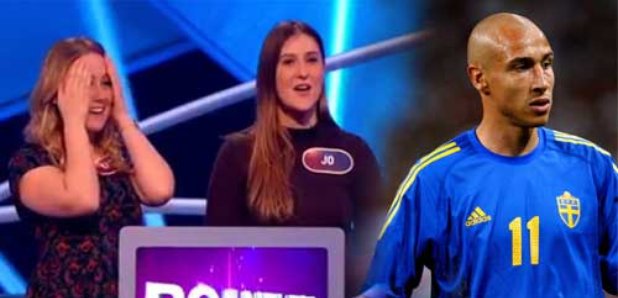 When in doubt...trust your instincts, or your fella!
There's nothing more excruciating than being on live TV, mere moments away from winning a huge cash prize...and falling at the final hurdle because you don't know the answer to the last question.
Well luckily for contestants Tasha and Jo, they managed to beat the bad luck all thanks to to Tasha's beau's mystical foresight.
When the blonde game show contestant was asked to 'name any goalscorer at the Euro 2000', she was a little stumped.
Thankfully Tasha trusted her gut and named Henrik Larsson, after her boyfriend Alex, a Celtic supporter, "told me to go for it".
Funnily enough the pair choose it as their "least likely to be Pointless" answer...so were over the moon when it actually turned out to be the right one!
Having a boyfriend who supports Celtic has never felt so good

His football rants finally came to use for his partner on @TVsPointless pic.twitter.com/1k8JaVzLrW

— BBC Sport (@BBCSport) January 12, 2017
Even Celtic Football Club have been cashing in on the action:
.@BBCSport @TVsPointless That. Is. Sensational.

Congrats, @tasharsmith! #Pointless pic.twitter.com/rDCt24gAg1

— Celtic Football Club (@celticfc) 12 January 2017
So what can we take from this happy, if unlikely tale?
Well, Swedish footballers seem to be the lucky talisman!