Prince Harry's Ex Camilla Showed Her Wild Side On Love Island Last Night
13 June 2017, 11:21 | Updated: 14 July 2017, 11:11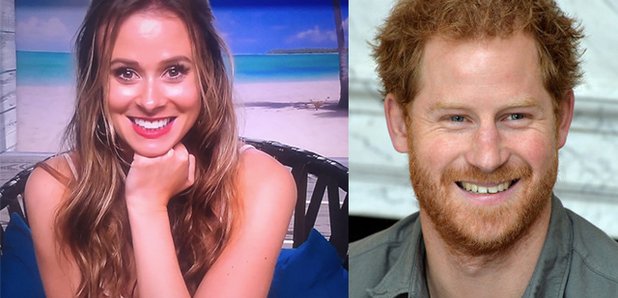 Camilla Thurlow displayed some flirtatious antics during last night's episode of Love Island.
Love Island is back! And for those who aren't familiar with the show then we will give you a quick lowdown.
It puts a group of twenty-something singleton's in a sunny villa for two months in an attempt to find love.
It may sound like a mean feat but these young singles are around each other day and night and all with a common goal - they don't want to leave the island! And that will happen if they remain single, so it's a race against the clock to couple up.
This year's cohort have barely been in the Love Island villa a week and things are already beginning to heat up and we're not just talking about the weather.
One of this year's contestants is Camilla Thurlow whose name you might recognise from her previous romance with none other than Prince Harry!
She was linked to the royal red head after his split from Cressida Bonas back in 2014.
But now she has headed onto the island to find a new love and so far has gone down really well with fans of the show thanks to her more mature ways in comparison to some of the younger girls in the house.
She's been slowly coming out of her shell as she heads out on dates with the lads and recently coupled up with fellow islander Johnny, but it was during yesterdays game that she truly showed her wild side!
The boys were all blindfolded and stood in a line while the girls were asked to take it in turns to kiss them one at a time.
Now she's popped, she just can't stop! Have we broken Camilla? #LoveIsland pic.twitter.com/URIScITMH5

— Love Island (@LoveIsland) June 12, 2017
After each girl had gone along the line up the boys were then asked to rate their kissing skills anonymously out of ten and when it came to Camilla's turn...she didn't hold back!
Fellow contestant Montana said "she surprises me everyday!" and was shocked that her wallflower ways had changed. What was equally exciting for the girls was the fact that Camilla's match Johnny rated her a NINE out of ten in the kissing stakes!
Perhaps they are a match made in heaven! Sorry Prince Harry...