Prince William Sends A Very Cheeky Congratulation To Brother Harry
30 November 2017, 12:53 | Updated: 30 November 2017, 13:58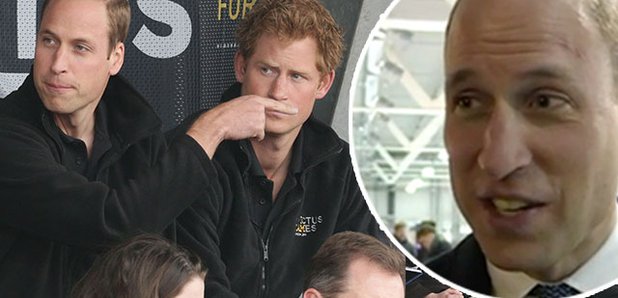 You've got to love Prince William's honesty!
Oh how we love a bit of brotherly banter between our two favourite Princes, and today it was Prince William's turn to have a friendly dig at his younger bro.
Whilst congratulating Prince Harry and Meghan Markle on their engagement (announced on Monday), William shared his happiness that Harry will no longer be pinching food from his fridge!
In the Sky News interview in Finland, after expressing how "delighted" he was for the couple he added: "And for me personally I hope it means he stays out of my fridge, it will stop him scrounging off all my food, he's done over the last few years."
They're just like the rest of us!
The pair confirmed that they will get hitched in May next year, and have received the Queen's permission to hold the ceremony in St George's Chapel in Windsor Castle.
The countdown begins.
Watch more: