The Queen and Sir David Attenborough are everyone's new favourite double act
17 April 2018, 07:45 | Updated: 17 April 2018, 07:52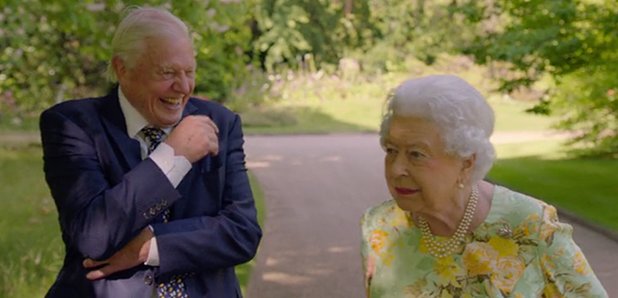 The Queen's Green Planet showed the two sharing a guffaw about 'health and safety madness' surrounding conker fights being banned in the playground.
Arguably the most hotly anticipated documentary of 2018, The Queen's Green Planet was received with a warm welcome as fans enjoyed watching dream duo Sir David Attenborough and Her Majesty The Queen take a leisurely stroll around the gardens of Buckingham Palace. Viewers were heart warmed by their chipper remarks and 'typically British' discussion points.
The two 91 year olds stop to discuss conkers, at which point they enjoy light banter about 'health and safety madness':
As Attenborough and The Queen continued their wandering, viewers were also treated to some light banter between the two, when it appeared that The Queen's sun dial was, according to Attenborough, "neatly planted in the shade".
Sir David politely pointed this flaw out to Her Majesty, who exclaimed to someone off camera: "Had we thought of that?! That it was planted in the shade?! It wasn't in the shade originally I'm sure..."
(She didn't sound that sure.)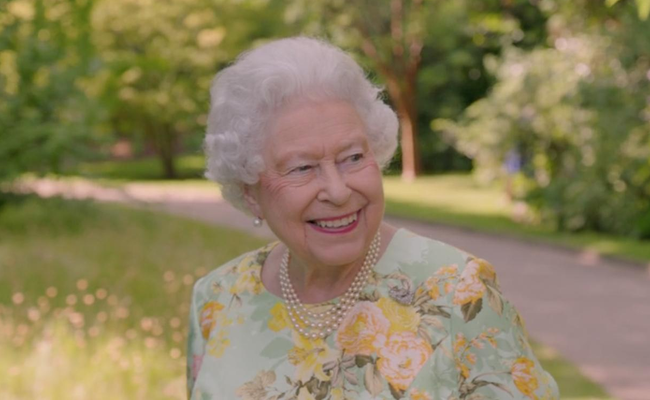 Credit: ITV
The documentary highlighted the incredible work The Queen is doing across the Commonwealth and beyond in order to ensure that trees and foliage is replenished and consistently plentiful.
Her Majesty has created the aptly named Queen's Commonwealth Canopy, which will involve Commonwealth countries offering up parts of their forest areas for conservation, in order to create a 'global network' of protected forest.
The programme also featured the likes of Prince William, the Duchess of Cambridge and Prince Harry, whom The Queen sends around the world as they represent her in her tree planting quest.