Rachel Riley Left Blushing After Rude 8 Letter Word Appeared On Countdown!
20 October 2017, 11:07 | Updated: 20 October 2017, 11:10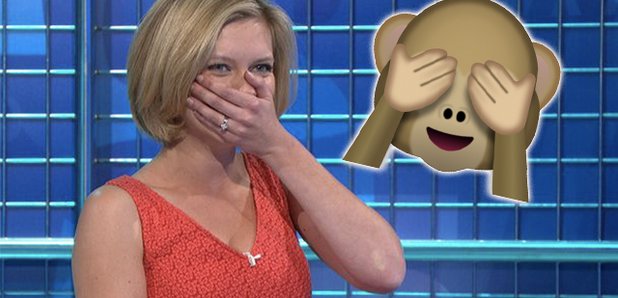 Every so often the words on the board spell out some cheeky things leaving poor Rachel Riley red-faced.
Countdown is a relatively tame programme, something that is suitable for the whole family to sit and watch...except last night's episode!
For those who don't know, Countdown host Rachel Riley selects random letters - a mixture of vowels and consonants - places them on the board and asks the contestants to make as many words as possible from the combination.
But last night Countdown Lexologist Susie Dent discovered an eight letter word in the mix that was a bit naughtier than the usual answers.
Countdown host Nick Hewer turned to dictionary corner as usual to ask guest star Adrian Childs and Susie what their answer was for the letters on the board and they both looked pretty sheepish.
Suzie, rather embarrassed, said "It's gobs***e" before an outraged Nick said "are you allowed to say that?!"
She looked at the dictionary definition and said "It says vulgar slang so you have to be careful. A stupid, foolish or incompetent person".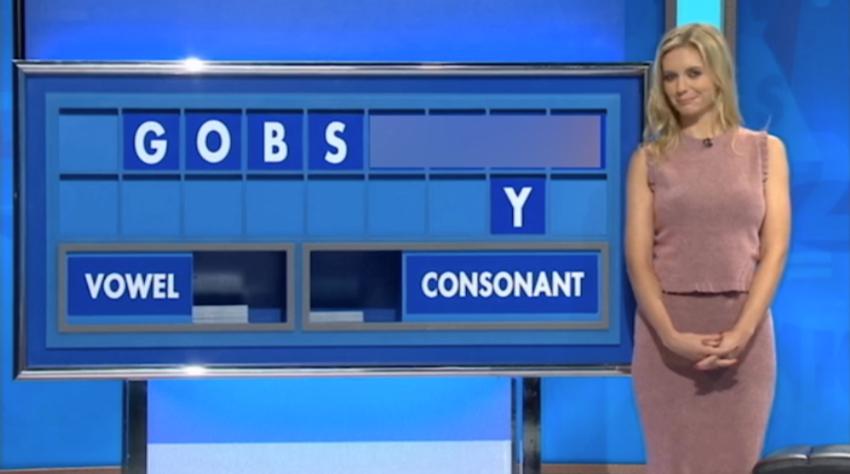 Well we never knew that word was in the dictionary! It seems like the guests and hosts were a bit taken aback by the answer too and as for poor Rachel Riley, she had to compose herself as she spelled it out on the board.
Although this wasn't the first time Rachel had come up against a rather rude scenario on the show as previously 'shi***ad' came up on the board.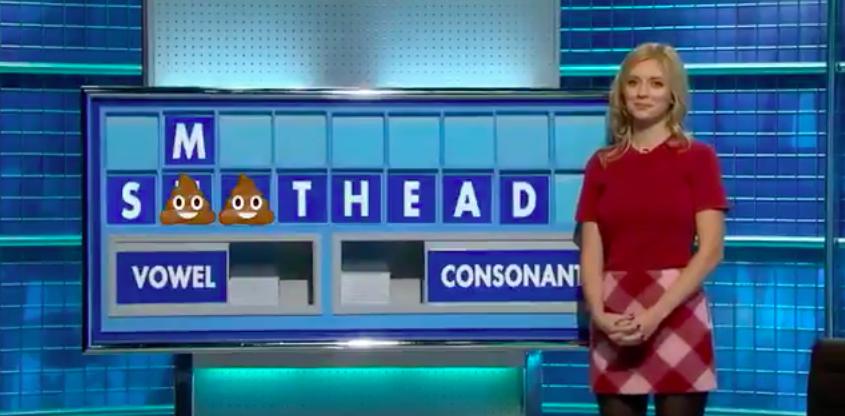 But ever the professional, we think Rachel handled this very well!