Here's The REAL Reason That Ant Covers Up His Watch On I'm A Celeb
5 December 2017, 07:40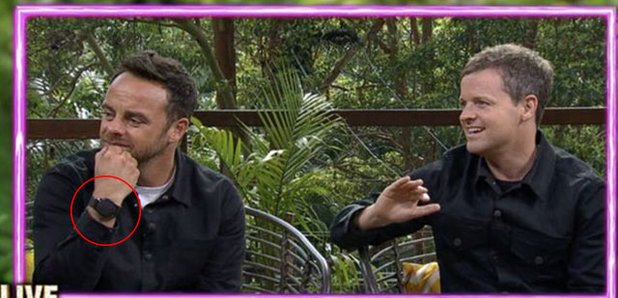 Viewers suggest his watch cover up is because the show isn't live…
Amid all of the bush tucker trials, camp fire banter and steamy shower scenes, eagle-eyed 'I'm a Celeb' viewers have spotted one minor detail that they can't quite suss out…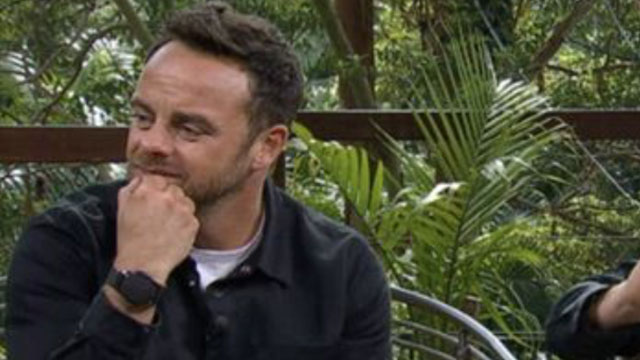 Why does Ant cover up his watch?
The question of why Ant has his watch blacked out on the main show and it's spin-off, Extra Camp has risen over the years.
I'm a Celeb features clips from the previous day in the jungle and has live trials. Meanwhile Extra Camp hosted by Scarlett Moffatt and Joel Dommett are said to be live, but after seeing Ant's watch, viewers aren't convinced...
@antanddec hey Ant, why do you always cover your watch face in the trials?

— Alistair Jack (@aligeejay) November 22, 2016
@antanddec wee question please why does Ant's watch have a cover on it?

— Justene Ewing (@JusteneEwing) November 14, 2016
@imacelebrity #ExtraCamp why is Ant's watch covered over on Extracamp is it because it's not live and is As Live because Richard Madley's watch was showing a different time to the tv time on Monday night.

— Moira Davis (@md1056) November 25, 2017
Scarlett and Joel responded to accusations that their show isn't live over the weekend saying, that it clearly is, "that's why they make lots of mistakes".
The true I'm a Celeb fans on Twitter however, will know that Ant set the record straight back in 2011 tweeting: "It's so the celebs don't see what time it is."
"@hillsarah17: Why has Ant got his watch face covered up. @antanddec #iac"
It's so the celebs don't see what time it is. A

— antanddec (@antanddec) November 19, 2011
And it isn't just Ant. Dec and Medic Bob have to have their watches covered up too. Reliving her experience in the jungle, Scarlett explained: "I think it's just so you're really disorientated."
A world with no sense of time? That's got to be tough!
Watch more: