BGT star plans to get Prince Harry and Meghan Markle on stage with him
29 May 2018, 15:29 | Updated: 29 May 2018, 15:39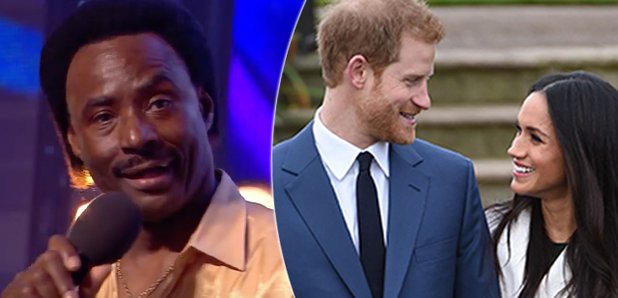 Donchez Dacres has hailed Prince Harry a 'natural dancer' who would love bopping to Wiggle Wine.
Golden Buzzer act Donchez Dacres is hoping to get the new Duke and Duchess of Sussex up and dancing to his act, if he was to win Britain's Got Talent.
The 'Wiggle Wine' singer told Heart: "That would be an amazing, amazing feeling!"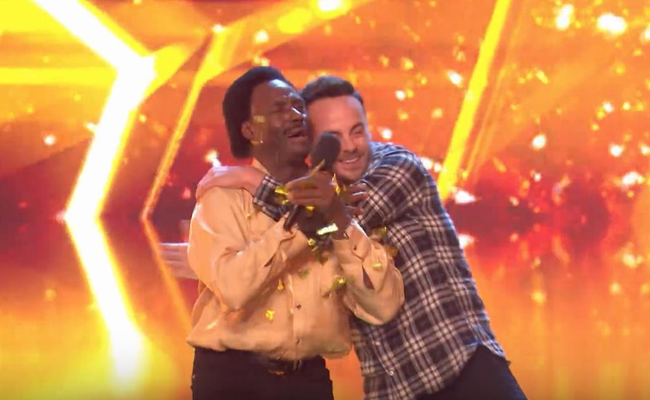 Credit: ITV - Donchez was awarded the Golden Buzzer for his first audition
Donchez, who has worked as an AA serviceman for the last 30 years, thinks that Prince Harry in particular has got the moves to enjoy a bit of reggae at the Royal Variety.
Donchez told Heart: "I'm hoping Prince Harry - he's such a natural dancer as well - I'd love to see him do the Wiggle Wine!"
"That would be some dream, innit!"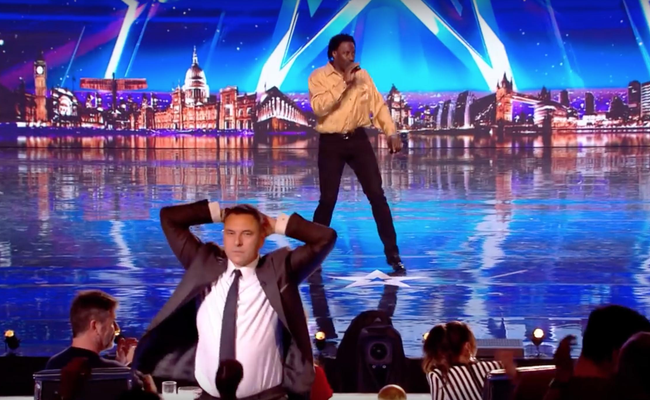 Credit: ITV - Donchez got David Walliams up and dancing during his first audition
The bubbly individual was awarded the coveted Golden Buzzer by judge David Walliams, who loved his vibes so much that he gave him an automatic space in the live semi-finals.
"That was a wonderful feeling, I didn't plan for it - I wasn't thinking about it...it was in the back of my mind but you don't want tamper with it...so you keep that one away from your mind and you know what, it happened which was absolutely amazing!"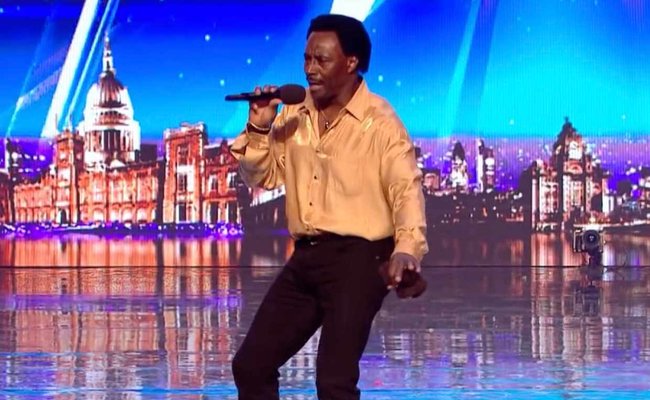 Credit: ITV - Donchez performed Wiggle Wine on BGT for his first audition
Since getting the whole nation up and bopping, Danchez said that he's regularly bombarded by fans.
"I have been stopped in the street, doing the shopping, everybody recognises me! Even working for the AA people have been coming out of the house and are like 'Ah Danchez has come to mend my car!'"
"Writing this song, I was hoping to bring joy to everybody, and it seems to be doing just that!"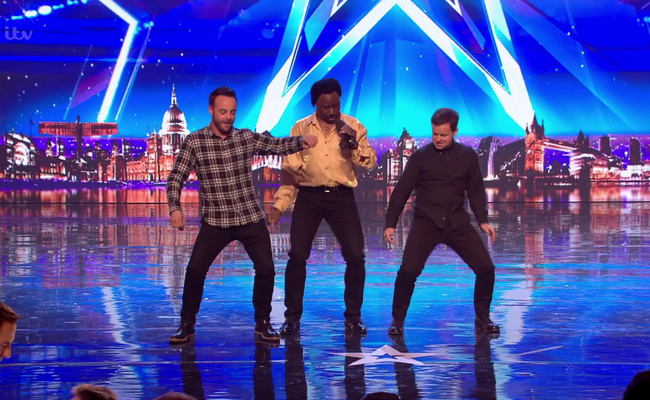 Credit: ITV - Ant and Dec couldn't resist a boogie with Danchez either
But he's keeping fairly coy about his next performance, telling Heart: "Because I set the bar so high in my previous, I've got to bring it tonight...so everybody hold onto your seat and see what I bring!"
Britain's Got Talent continues tonight at 7.30pm.
WATCH! Donchez Dacres performs Wiggle Wine on BGT: