BGT's Donchez Dacres wants to perform 'Wiggle Wine' at the Royal Wedding
7 May 2018, 11:32 | Updated: 14 May 2018, 17:06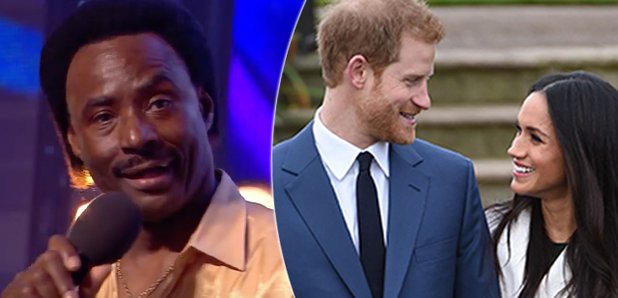 Donchez Dacres got the crowd moving with his catchy performance of original song Wiggle Wine on Britain's Got Talent on Saturday.
The judges loved Wiggle Wine so much that it wasn't long before they joined Donchez on stage for a boogie, alongside Ant and Dec. David Walliams even gave the reggae star his Golden Buzzer, propelling him straight into the live semi-finals.
And 60 year old Donchez believes that his catchy track would be perfect to get the party started and Prince Harry and Meghan Markle's upcoming Royal Wedding.
"I think that would go down really well, because it's a good feel factor, isn't it?" Donchez explained to Heart. "Promoting the happiness and the joy of a special occasion...as soon as you've had a nice meal, those important comments have been made, you celebrate, and Wiggle Wine fits right in there!"
When asked if he'd be keen to perform, Donchez replied: "Yeah I would look forward to that!"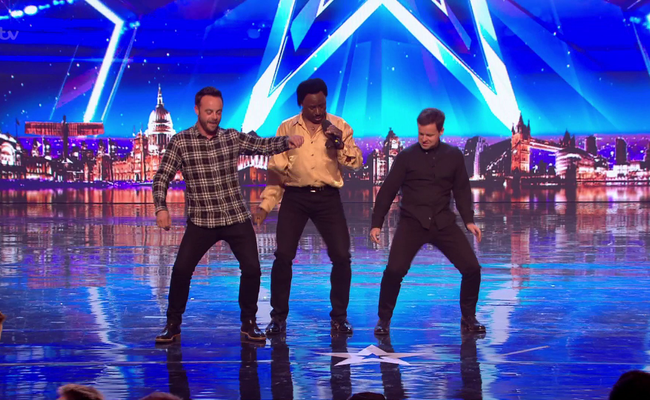 Credit: ITV - Ant and Dec join Donchez on stage for some serious hip thrusting
Despite coming across confident on stage, the AA employee said he still gets bad nerves before a show. Donchez told Heart: "[I get] very nervous but that's part of the adrenaline rush, and I'm hooked on that same feeling...I do thrive off that intense nervousness and it makes me perform even better."
The cheeky chap has dabbled in the music industry in the past, and even released a Christmas song in 2007 in an attempt to get to the festive top spot, ahead of that year's X Factor winner Leon Jackson.
But Donchez claimed there was no rivalry between himself and Simon Cowell's X Factor winners, telling Heart: "It's just the fact it's Christmas, and there's room for lots of different styles, you know, there's not another Christmas Party like my Christmas Party, and I want to get it in the mix...Britain's Got Talent has got the power!"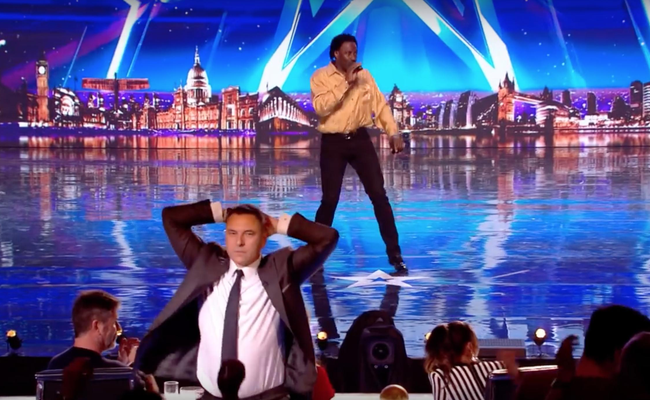 Credit: ITV - David Walliams can't resist a boogie to Wiggle Wine
Donchez was hoping for "four fat yes's" during his audition, but was over the moon to be given David Walliam's Golden Buzzer. Donchez told Heart: "That was a shock to see them coming up dancing and getting into it...I was just hoping for all the judges to be chilling out in their chairs...relaxing."
"The saying 'dreams can come true'...it actually came true!"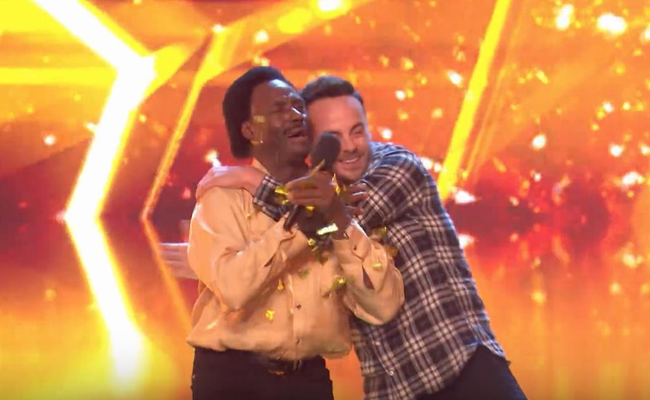 Credit: ITV - A shocked Donchez gets David Walliams' Golden Buzzer
With an instant spot in the live-semi finals, Donchez is now focused on choosing the perfect track for his next performance. He explained to Heart: "The decision has not quite been made on which particular [song] I'm going to go for, which is really exciting at the moment, but we will see how it goes, whichever one I do decide to do it will be exciting!"
Britain's Got Talent continues next Saturday at 8pm on ITV1.