BGT rocker Jenny Darren has previously released four albums
23 April 2018, 12:08 | Updated: 23 April 2018, 12:55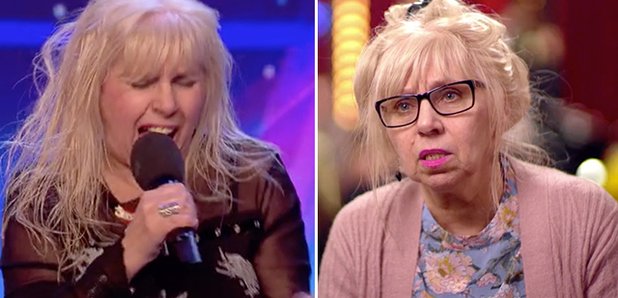 The OAP rocker and BGT hopeful exclusively told Heart that she didn't just sing AC/DC on the show, she toured with them, too.
Jenny Darren, 68, fooled the country with her 'old woman' ensemble on Britain's Got Talent at the weekend.
After stripping down to reveal a rock chick look, she blew the roof off the London Palladium with her performance of AC/DC's Highway To Hell.
But it turns out that the retired performer had more of a connection with AC/DC than just singing their song, she was their support act during the late 70s.
Speaking to Heart, she revealed that she actually toured with the band themselves - but it wasn't all sex, drugs and rock 'n' roll, it was more like feet up, kettle on.
She said: "We used to go back to AC/DC's dwelling place in London at the time and have cups of tea and cake.
"We all had a laugh together, even though they were famous and I wasn't famous, we were all the same really."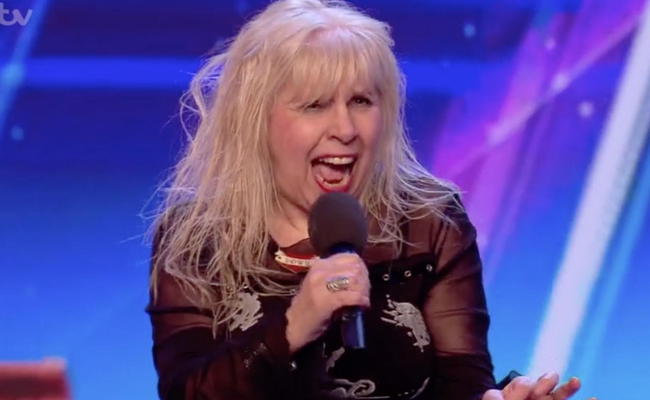 Credit: ITV
Despite her brush with fame, the BGT hopeful explained that her professional background doesn't give her any more advantage in the competition.
She said to Heart: The thing is, until recently, I hadn't sang for 4 years, at all.
"My big professional background was in 1977-1980 and after that, I didn't really sing for another 4-5 [years].
"It's been sing a bit, stop a bit, like you keep retiring then coming back round for another bash.
"I don't really think it's an advantage in that way really, because I mean I'm so old for a start!
"They're all much younger than me, they should have a lot more stamina and a lot more fire about them than I've got, so I don't really look at it that way."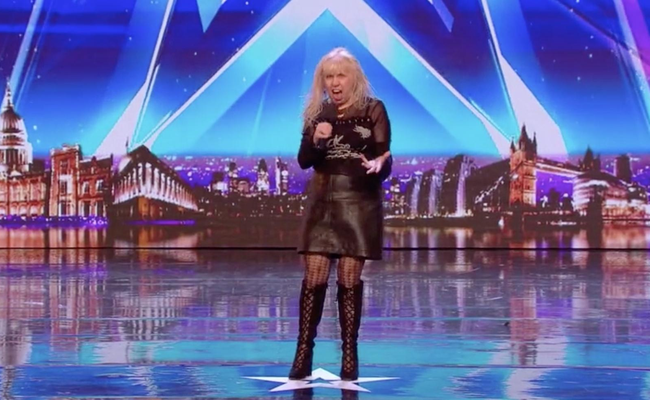 Credit: ITV
Jenny explained that the real reason for her entering this year's Britain's Got Talent was down to trying to fund her own band.
She told Heart: "I've got a little band, and they don't get paid much from these gigs and of course I don't get paid at all, and I just thought well it would be nice if we could get some really good gigs.
"I'm on a pension and I've been splashing out and helping the band out and thinking 'I can'y do this much longer - I just can't afford to do it'.
"That was the initial reason, and of course after that, it whet my appetite and now I want to WIN!"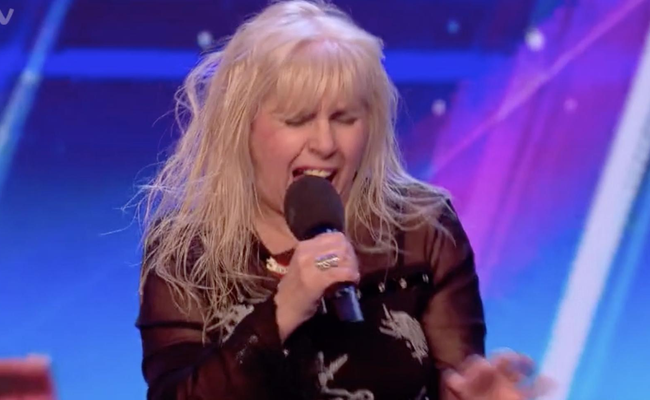 Credit: ITV
Simon Cowell was so impressed with the OAP's performance he cooed: "You're a little tiger, no, you're a big tiger aren't you?"
After cruising through her audition with "four big fat yesses" from the judges, Jenny is considering spicing things up for her next performance.
She said: "You can't really do exactly the same thing twice, so you've got to do something a little bit different - perhaps I'll come on in jodhpurs and a riding whip and big boots...I don't know! It would be nice to do something else."
Britain's Got Talent continues at 8pm this Saturday on ITV.