THIS Member Of Blue Wants A Seat On The 'X Factor' Panel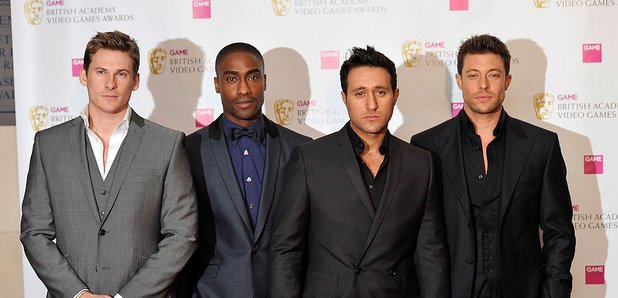 All rise! Could Duncan James from Blue be set to take a seat next to Simon Cowell.
When it comes to The X Factor, one thing is NEVER certain - the judging panel.
Each year the show is geared with a fresh new face, and now Duncan James wants to nab a seat on the judging panel next to Simon Cowell.
The former Blue boyband member, revealed his desire to head up the judging panel when the popular talent contest returns to screen in the autumn.
Last year's panel saw the likes of Louis Walsh, Nicole Scherzinger and Sharon Osbourne help Simon choose and refuse acts on the show but Duncan thinks he'd be able to bring more to the table if he were to land the gig.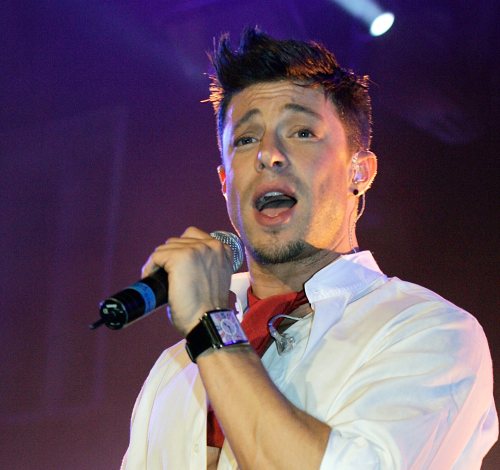 Speaking to Inside Soap magazine, he said: "I'd like to be a judge on 'The X Factor', if Mr Cowell is reading this! I was a judge on a show called 'Don't Stop Believing' and really enjoyed it. It was great to be in that position of power."
For now, the 38-year-old singer is currently busy starring as bad boy Ryan Knight in the Channel 4 soap 'Hollyoaks' and is thoroughly enjoying working alongside Jennifer Metcalfe (Mercedes McQueen) and hopes they have more scenes together.
He explained: "Everyone is just lovely; they've all be so supportive. But I'll tell you who's been really great to work with - Jennifer Metcalfe. She's always up for rehearsing off camera and making you go over stuff lots of times so you're really familiar with it. Sometimes you go on to set with an actor and they have their own stuff going on, like they're on the phone or doing their own thing. But Jen is really just up for rehearsing."
Duncan,who identified himself as gay in 2012, also cheekily revealed that he wouldn't mind practicing their snogging scenes again.
He said: "I personally really enjoyed snogging Jen - but then, who wouldn't? She's a nice girl and a great kisser. I'm definitely down for snogging her some more!"
Easy tiger!