Sir Bradley Wiggins Reveals Surprising TV Role He Would Like Next!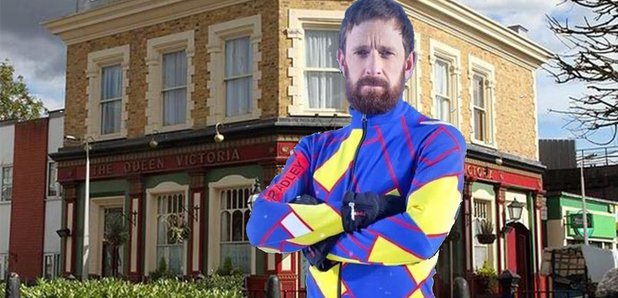 The Olympic cyclist has his sights on a TV role we would never have expected!
The Jump burst back to our screens last night featuring an all star line up of wannabe winter sportsmen and women.
But all eyes were on 'Wiggo' as the Olympian gave up his bike for ski's as he took to the slopes.
However, with one episode down he's already eyeing up his next TV gig and it's not something we would ever have guessed from Sir Bradley Wiggins.
The 36-year-old told the Daily Star that he could have his sights set on Eastenders after having to turn down a role on the long running soap in the past.
He said "I'd like an acting role. I got asked to be in 'EastEnders.' A lot of things like that in the past I've turned down because I just didn't have time. But now I've got time on my hands I can do all those sorts of things."
We'd love to see him no Albert Square, but right now Sir Bradley should definitely be concentrating on that scary looking ski jump!
No injuries please...