Couples Can Now Apply To Be 'Background Daters' On First Dates
22 February 2017, 16:37 | Updated: 14 July 2017, 11:11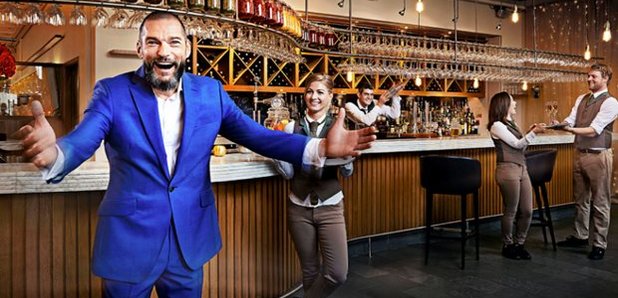 Couples can now join in the fun at Fred's restaurant because the First Dates team are hiring background daters.
If you're single and looking for love then the likelihood that you've applied to be on First Dates is pretty high. And if you're already in a loved up relationship, you're probably left snuggling up on the sofa in front of the telly for another Saturday night in, wishing you were out for dinner at Fred's.
Well, now's your chance to appear on First Dates without cheating on your other half! In fact, you can bring them along too.
First Dates is hiring 'background daters' to simply sit in the background of the restaurant and look all cute and couple-y while the cameras focus on the main couples.
That means you'll be able to meet Fred and be served by the fabulous waiting staff without having to be the centre of the attention - perfect for those who are a little shy.
And what's more, you'll be paid £25 per dater for taking part! That will definitely help cover the cost of the meal.
TwentyTwenty TV, the people behind First Dates are hiring people for the first few days in April, so if you need an excuse for a date night, look no further.