David Walliams Drops His Trousers On LIVE TV To Reveal Simon Cowell Tattoo
30 May 2017, 10:13 | Updated: 14 July 2017, 11:11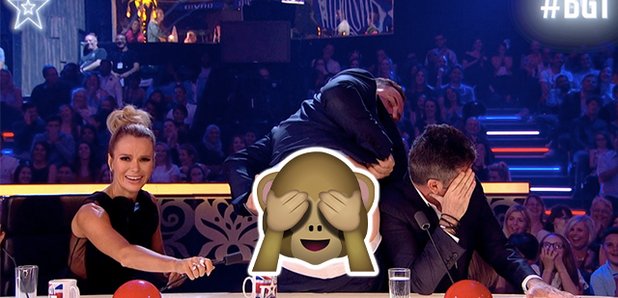 Viewers of the first live show of Britain's Got Talent had the shock of their lives when David Walliams revealed his tattoo of Simon Cowell.
Britain's Got Talent fans were treated to an erm... delightful(?) surprise from David Walliams over the Bank Holiday weekend when he decided to reveal his new Simon Cowell tattoos.
The bold move involved dropping his trousers in front of the cameras, much to his fellow judges' shock.
You might well look away, @SimonCowell, but we're afraid this really did happen. Naughty @davidwalliams. #BGMT #BGT pic.twitter.com/Y8dK8Cfwhv

— Britain's Got Talent (@BGT) May 29, 2017
David pulled the naughty prank after Stephen Mulhern reminded the judges about a contestant who had appeared on the show earlier in the series who had tattooed Ant and Dec's faces on his behind.
Stephen, who was in on the joke, then revealed that someone on the judges panel had some similar artwork of boss Simon Cowell...
"Are you serious?" asked Simon.
That's when David stood up, turned around, and dropped his trousers to reveal a tattoo that can only be described as a homage to his friendship with Simon.
On one cheek, Simon had an inking of his own face looking dotingly at the image of Simon on the other cheek. Underneath the artwork it read: "Forever In Love."
Needless to say, Simon was horrified. He said: "You know what, I'm not paid enough money to deal with that. Seriously – I actually feel sick. That's weird. Why are you laughing? Weirdo. I didn't like it."
In an act of love, David held Simon's hand and joked: "I did it for you."
Well, that's one way to show your devotion, David!