WATCH! First Dates Star Cries As He Meets "The One" After Being Unlucky In Love
14 June 2017, 12:31 | Updated: 14 July 2017, 11:11
Will Bruce Find Love A Second Time Around? | First Dates
02:43
The 58-year-old was delighted to have finally found his match after being unlucky in love the first time.
First Dates viewers were left with an overwhelmingly warm feeling on Tuesday night when a man was reduced to tears after meeting the woman of his dreams.
Unlucky in love Bruce, was so chuffed after meeting his date Yvonne that he cried tears of joy when she agreed to go on a second date with him.
The 58-year-old had previously starred on 'First Dates Hotel' but failed to find a potential partner, and was called back by Channel 4 producers to have another chance at finding love.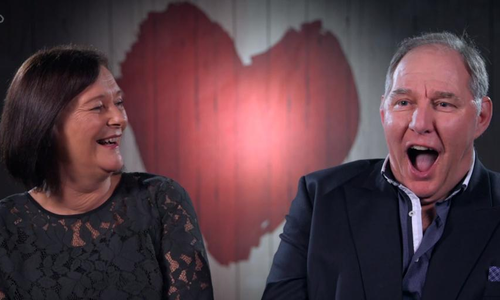 Fans of the hit reality dating show soon found their hearts melting following a tense post-date interview in which producers asked the couple if they fancied meeting again.
Bruce instantly said "yes", prompting Yvonne to laugh.
When she revealed that she did want to see him again, Bruce gasped.
Turning to her, he said: "Really? Are you mad?"
After realising she was joking, Bruce couldn't hide his excitement as he fist pumped the air shouting: "Get in there! Get in there! Oh yeah! Oh yeah!"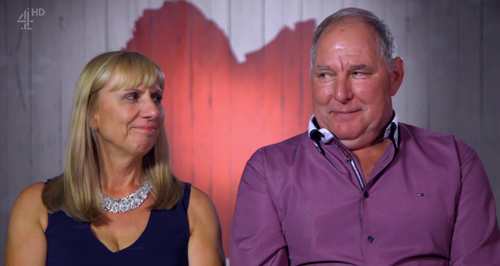 Bruce seemed very teary-eyed while Yvonne appeared slightly bemused.
He wiped his eyes and said: "Oh dear, I have tear drops. Oh sorry. I just feel so… very lucky and privileged, definitely."
Fans swiftly took to social media to share their joy as they hailed him for his adorable reaction.
Crying at Bruce I'm so happy he's found someone he's so lovely I wish I could meet someone who buzzes about me like he did #firstdates

— (@Idanielaa96) June 13, 2017
Get in, Bruce (maybe just turn it down a little bit) #FirstDates @FirstDates pic.twitter.com/clteZ8ACw1

— Paul Rowlands (@thatrowlandsboy) June 13, 2017
Best reaction to a yes - EVER. #FirstDates pic.twitter.com/Hn0ng34Gyi

— First Dates (@FirstDates) June 13, 2017
Oh Bruce! We hope you've found your true love!