First Dates Couple Shocked To Discover They'd Already Dated TWENTY Years Ago!
14 February 2017, 14:59 | Updated: 14 July 2017, 11:11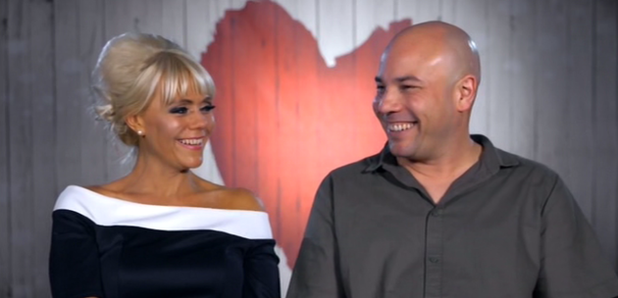 Anna and Vince had hoped to find love in a stranger on the Channel 4 show, First dates, but something about Vince seemed all too familiar to Anna...
When you're looking for love, you don't always expect to find it in someone you've already met. Especially when that person is someone you went on a date with 20 years ago.
Anna signed up to Channel 4's First Dates with the hope of finding someone new to share her love with at Fred Sinex's restaurant, The Paternoster Chop House. After being paired up with Vince, they immediately hit it off together.
You couldn't write this stuff. #FirstDates pic.twitter.com/erGcDlYUnY

— First Dates (@FirstDates) February 13, 2017
However, during the meal they discovered that it wasn't actually the couple's first date at all! In fact, they'd already shared a romantic meal together twenty years before!
Anna said: "You know I said you look familiar, you really do… I'm sure you know my cousin."
As the penny dropped, Vince exclaimed: "We've been on a date before. Oh my god, I know who you are."
Anna replied: "You've actually been to my house when I was younger."
Vince then reminded her: "I remember I really liked you. I think there was probably another boy in the background."
It turned out that Vince was 20 and Anna was 17 when they had first dated. And to make things even more fairy tale like, Vince made his feelings clear that he still fancied Anna.
Good point, Vince. #FirstDates pic.twitter.com/gdJxqTvx75

— First Dates (@FirstDates) February 13, 2017
"I do fancy her," he said. "And I fancied her years ago. I still do now."
When asked if they would see each other again, Anna said: "Yeah I'd like to. We need to find out what happened."
Vince added: "We do, we've got a lot to figure out, yeah."
When Vince went in for a kiss in front of the camera's, Anna told him that she'd never kissed on a first date before.
But Vince was quick to remind her it technically wasn't their first date and leaned in for a smooch. Cheeky!