Gogglebox Cast Have Been BANNED From Speaking To One Another
11 April 2017, 08:25 | Updated: 14 July 2017, 11:11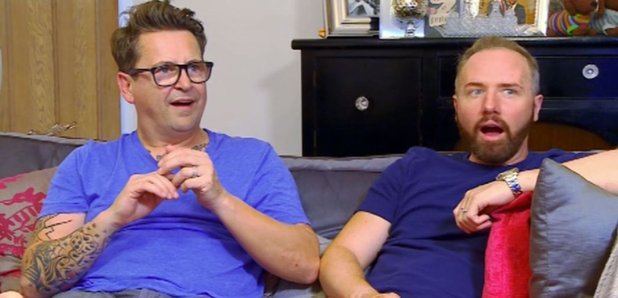 The families who appear on Channel 4's Gogglebox have been told that they can't meet each other outside of work hours.
Channel 4 executives are said to be taking steps to stop the show losing its appeal as being about "normal" people watching television, and so have ordered their cast - including the likes of the Michael family, Leon and June Bernicoff, and Stephen Webb and Chris Steed - not to attend showbiz parties, message one another or arrange meet ups.
Giles' April Fools game is next level... #Gogglebox pic.twitter.com/3JjXohIYFv

— Channel 4 (@Channel4) April 7, 2017
A source told the Daily Star: "Channel 4 knows the show works because it's normal families watching TV in their homes.
"They don't want so-called celebrities on it."
The show has previously lost cast members including George Gilbey and his family and Scarlett Moffatt – who won the recent series of I'm A Celebrity... Get Me Out Of Here! – and her parents after they featured on other reality shows.
The report comes after it was recently reported that Googlebox stars Steph and Dom Parker were being eyed by Strictly Come Dancing bosses for the new series of the ballroom contest.
Think we'll all remember the moment we found out that @goggleboxsid is a ninja. #Gogglebox pic.twitter.com/MeDyXRfu0j

— Channel 4 (@Channel4) April 7, 2017
A source said: "They're great characters and everyone loves watching them just when they're sat on their sofa.
"Dom has the potential to provide great routines like Ed did and Steph would be fantastic going up against the judges."
The couple previously opened up about their home life, admitting they sleep in separate bedrooms.
They said: "We sleep in different bedrooms. If you want your marriage to last, we heartily recommend it – we've been doing it for 15 years. We both have different sleeping patterns, so this is the best way for both of us."
The pair also debunked rumours they are always drunk as they are regularly seen having a tipple on the show.
What does friends with benefits mean? #OneBornEveryMinute #Gogglebox pic.twitter.com/grKmHRmV0O

— C4 Gogglebox (@C4Gogglebox) April 7, 2017
They added: "Despite what people think, we're not permanently hammered. We don't hide the fact we love a drink, but we're not alcoholics, otherwise we wouldn't be able to function. Why should you be embarrassed if you like a tipple in the evenings?
"Filming Gogglebox has become our date night. We've been on it three years and we love it just as much as at the beginning, it's our downtime. We film three nights a week – we usually start at 3pm and don't finish 'til late evening."