Great British Bake Off to ban 'saucy innuendos' in upcoming series
28 August 2018, 15:55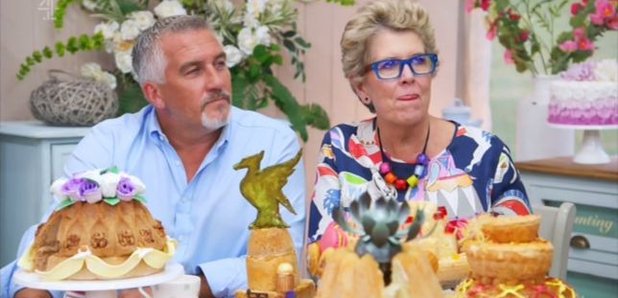 There will be no soggy bottoms or irregular shaped balls this year.
The upcoming series of Great British Bake Off is set to be its most sensible yet after it has emerged that cheeky innuendos are to be banned this year.
After Channel 4 revealed the twelve amateur bakers for this series, it has emerged that the lack of double entendres is a conscious decision from show bosses, in order to make the programme more 'family friendly'.
Instead of the saucy puns, there will be more comedic skits from presenters Noel Fielding and Sandi Toksvig.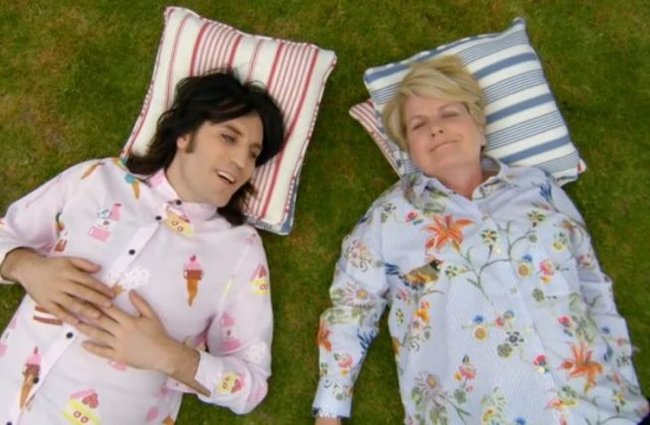 Credit: Channel 4
Paul Hollywood explained: "I think innuendo is funny. I suppose it's been part of Bake Off for a few years, but it's not the be all and end all in Bake Off. Maybe we should do an outakes thing after 11pm."
Whilst co-judge Prue Leigh added: "We don't cook them up, they just happen."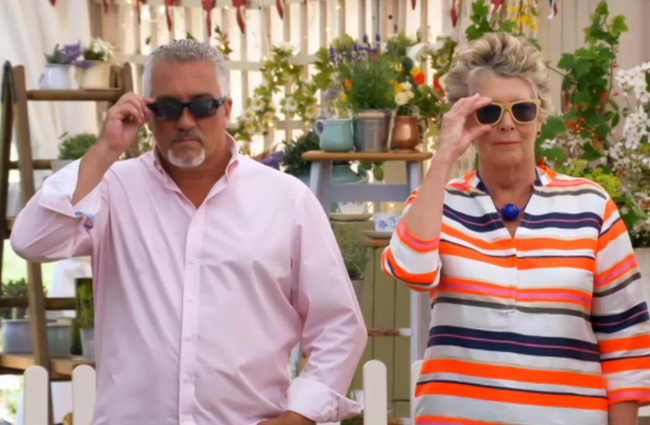 Credit: Chanel 4

Other changes to the 2018 series include a 'scaled back' technical challenge round, in order to make the notion of baking more appealing and achievable to viewers.
Paul Hollywood elaborated: "I wanted to go back to basics to a point, because I think leading up to the technical challenges last year people were saying to me, 'I can't do that I've never even heard of it.'
"Which is fair enough, but we want the general public to actually bake. Some of the challenges we've reigned in and given that little bit more information on the more challenging ones."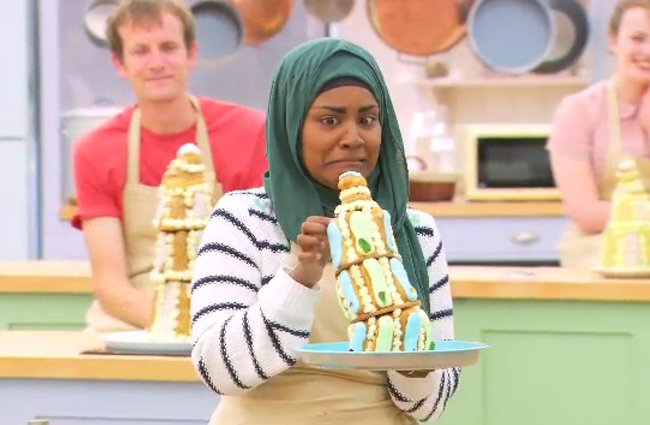 Credit: BBC
The popular baking programme will also be introducing a vegan week, as well as a Danish week.
Hollywood explained: "We wanted something different and something to represent what was happening in this country and veganism is something that seems to be growing and we wanted to represent it on Bake Off this year.
"Veganism is fascinating. You've still got to judge it on the same criteria as you would for non vegan - it's got to taste good, period.
"There is also a Danish week, I thought it would be quite apt this year, especially with Sandi."
Great British Bake Off returns to Channel 4 on Tuesday 28th August at 8pm.
WATCH! 5 of the naughtiest Bake Off innuendos: