I'm A Celeb Viewers Slam Bosses For Axing A HUGE Storyline!
23 November 2017, 09:55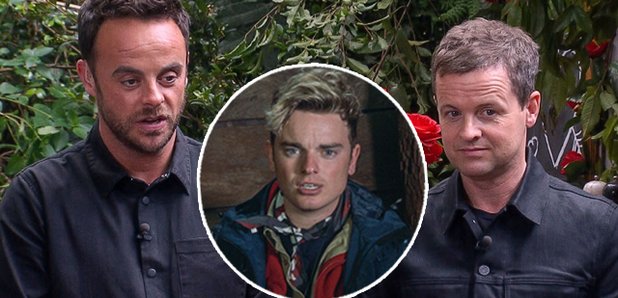 Viewers weren't happy after Ant and Dec appeared to gloss over a crucial storyline surrounding Jack Maynard.
Producers at ITV have been criticized by fans for cutting out Jack Maynard's exit from the show.
The 22-year-old Youtube star, who is related to pop singer Conor Maynard, was removed from the jungle by bosses after it was revealed he had used homophobic and racist language, in addition to foul words used to describe people with disabilities in a series of tweets dating back to 2012.
Jack, who was 16 at the time of writing some of the tweets, has since apologised but show bosses made the decision to remove him from the programme following the controversy.
However, viewers of Tuesday night's show were left angered after Ant and Dec appeared to gloss over Jack's exit and criticised producers for their decision not to show the scenes.
One Twitter user vented: "How come they haven't shown Jack leaving on I'm A Celeb?"
"Why are we getting no answers with what's going on with Jack?" another complained.
In last night's show, Ant and Dec had merely declared: "Due to circumstances outside camp, Jack has had to withdraw from the show."
Jack's agent has since elaborated on the events and insists the star left so that he could "defend himself" from allegations.
The statement read: "In the last few days Jack has been the subject of a succession of media stories which he has been unable to respond to.
"Since it is only fair that everyone should be aware of any allegations made against them and should also have the right to defend themselves, it was agreed it would be better to bring him out.
"Jack agrees with this decision which was made by his representatives and ITV, and thanks to everyone who has supported him in the show this far."
Now that Jack had left the jungle, it's been revealed that Kezia Dugdale and Iain Lee will be battling to replace him during a trial called "The Battle for 10 Downing Creek".