Gary Barlow's Let It Shine Isn't What It Seemed To Be And Fans Are Furious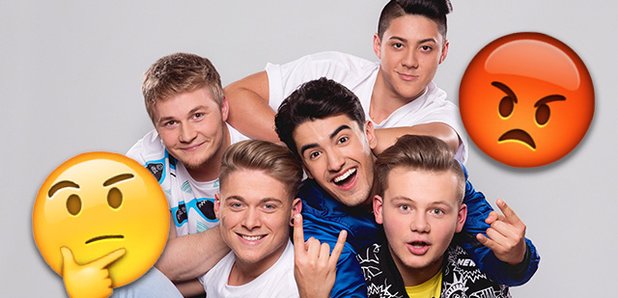 Fans of Gary Barlow's talent show were not impressed when all was revealed at the end of the series.
Let It Shine, Gary Barlow's BBC talent show earned mixed reviews from audiences which is probably what made loyal fans of the series even more outraged to find the true intentions of the show.
The premise of the talent competition was to cast a Take That-style boy band to fill the lead roles of Gary Barlow's new West End musical based on the success of the band.
But it wasn't until the series had reached its conclusion that the winners of the show will actually be BACKING SINGERS.
Since the show it has been revealed that the story will actually centre around five 16-year-old female groupies of a band who will be played by the winners of the show 'Five To Five'.
Five To Five is made up of Yazdan Qafouri, AJ Bentley, Sario Solomon, Curtis T Johns and Nick Carlsberg.
Five shining stars = one winning band! #LISFiveToFive #LetItShine pic.twitter.com/Lsjoxw3sjw

— LET IT SHINE (@BBCLetItShine) February 25, 2017
An official spokesperson for The Band musical told MailOnline: 'We can assure fans of Let It Shine that AJ Bentley, Curtis T Johns, Nick Carsberg, Sario Solomon, Yazdan Qafouri will be front and centre for The Band musical singing 14 of Take That's songs.
'There are lots of exciting elements to the plot of the show and when we are finally able to unveil these, everything will make sense.'
But compared to other similar TV shows such as Any Dream Will Do in which the winner Lee Mead was cast in the title role in Joseph And His Amazing Technicolour Dreamcoat, this does seem a little unfair on viewers!
Is it true that the winners of Let It Shine, are not even going to be the lead roles and just backing singers? That is so harsh!!

— ʂαɾα-ʝαყɳҽ(@SJ_NUFC) March 7, 2017
Very big let down about #letitshine - the lads not even having leading roles but instead backing singers!! @GaryBarlow

— Em J Harris (@EmJHarris_x) March 7, 2017
So the band who won Let It Shine are not even the stars of Gary Barlow's Take That musical? They're the chorus line.
Bad form that, BBC1.

— Ian Hyland (@HylandIan) March 5, 2017
The BBC have also commented on the situation and told Digital Spy
"The winners will sing and dance to 14 Take That numbers in Gary's musical. We never said we were casting actors. But they will be front and centre of the musical."
Hmm...seems a BIT fishy to us, but the only thing we can do is wait and see the show itself!