Lorraine's In Fits When Jamie Slips Up With Innuendo About CBB Romance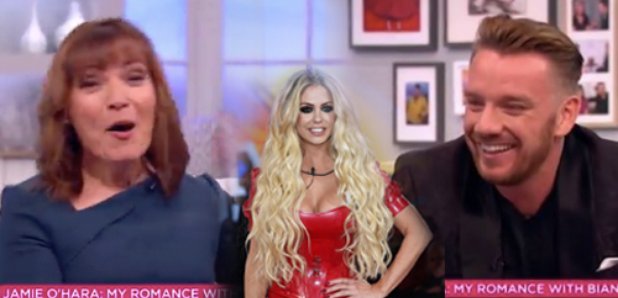 The cheeky housemate's romance has been at the centre of speculation.
Jamie O'Hara's romance during his time in the Celebrity Big Brother house has made headlines over the past few weeks, but the star was left red-faced after he decided to open up about his relationship with Bianca Gascoigne.
The former footballer struck up a steamy relationship with his fellow housemate during their four-week stint in the house and set tongues wagging as to whether they had chosen to escalate their romance whilst under the watchful eye of the cameras.
Unfortunately for Jamie, he probably added fuel to the fire when he accidentally let slip a cheeky innuendo when talking about his living arrangements in the house.
After all that #CBB controversy, we definitely think it's time you took that much-needed rest @Mrjamieohara1! Thanks for dropping in! pic.twitter.com/E2dsvj5m6K

— Lorraine on ITV (@ITVLorraine) 1 February 2017
Jamie told Lorraine when asked about his experiences living in the house: "It's impossible, you're on top of one another all the time in there."
Of course, the daytime talk show host burst into fits of laughter.
After the host burst into laughter, Jamie quickly added: "Not literally!"
Lorraine replied: "Well there were a few occasions that we did witness, but it didn't go as far as that."
"It was a little bit of slap and tickle but not the full… you don't want to be doing that on telly."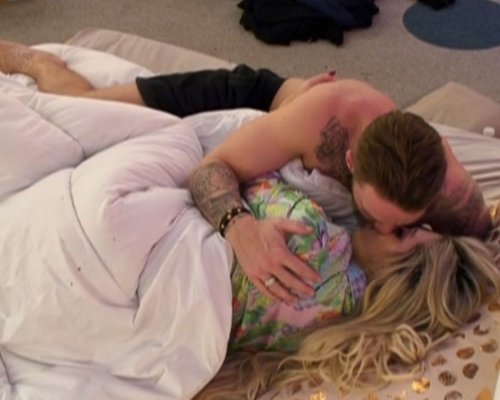 Jamie's appearance comes after he left the house in handcuffs during a shock eviction following an intense Judgement Weekend on the show.
The handsome star seems positive about his plans to pursue his romance with Bianca outside of the house, despite her revelation during the series that she had a secret boyfriend on the outside world.
"She's definitely someone I want to have in my life," he'd said of his CBB fling, adding that she was "wifey material".
He added to Celebrity Big Brother host, Emma Willis: "She's got her situation to sort out but she said to me she really liked me and wanted something to happen with us. I'd like that as well, I'd enjoy spending more time with her outside the house and we'll take it from there."