Scarlett Moffatt Confirms Streetmate Return Date As She Takes Over Davina McCall
18 August 2017, 16:28 | Updated: 18 August 2017, 16:30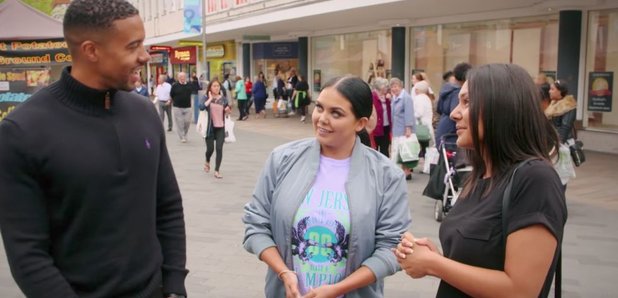 Is the Gogglebox star the Cupid that we need to save our love lives from internet dating?
Channel 4 are rebooting one of the greatest dating shows of all time, only this time, instead of Davina McCall playing Cupid, Scarlett Moffatt is leading the way.
Okay, incase you don't remember the original series, the idea of the show is that the host hits the streets to set up unsuspecting contestants on impromptu blind dates. Got it?
It was announced back in January that the Jungle Queen had landed the gig and now the show is set for a start date of Monday 21st August at 5:30pm.
On finding out that she would be hosting the show's comeback, she said: "I can't believe Channel 4 have asked me to present this iconic show. I remember watching Davina on Streetmate when I was younger and thinking, 'Females can present entertainment shows too. I want to do that when I'm older'.
"It's such a fun show and it's two of my favourite things to do, chat to randomers and a love story."
It's not the first time that producers have tried to bring back the show. Back in 2007, Holly Willougby hosted a revival series on ITV2 but it didn't last.
It was also revived last year for Stand Up To Cancer one-off special with Davina as host, as she hunted for a man for cancer survivor Sophie.
The new Streetmate will start next Monday 21st August at 5.30pm on Channel 4.