Simon Cowell Vows To Help BGT Teen Gymnast With Life-Changing £78k Surgery
2 June 2017, 15:11 | Updated: 14 July 2017, 11:11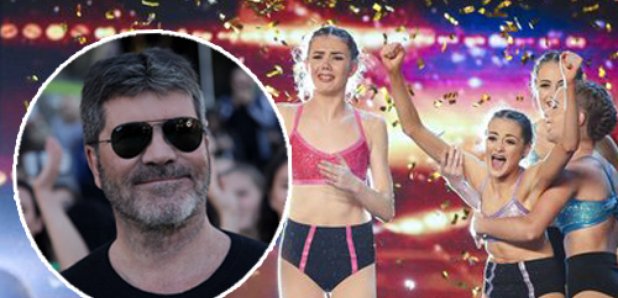 Julia, pulled at heart strings after revealing she may never be able to dance again, but the 'Britain's Got Talent' boss has vowed to make sure she's "okay".
Viewers were left stunned on Thursday night when all-girl dance group Mersey Girls stormed the stage with a show-stopping gymnastics routine during the live semi-finals.
During the show, Simon Cowell suggested he will help to pay Julia Carlie's spinal surgery whether the sassy five-peice go on to win the show or not.
Julia, 15, has scoliosis which is a curvature of the spin and she'll soon need an operation that means she might never be able to dance again.
Last night, the music mogul told the group: "Whatever happens, we'll make sure you're in a great place."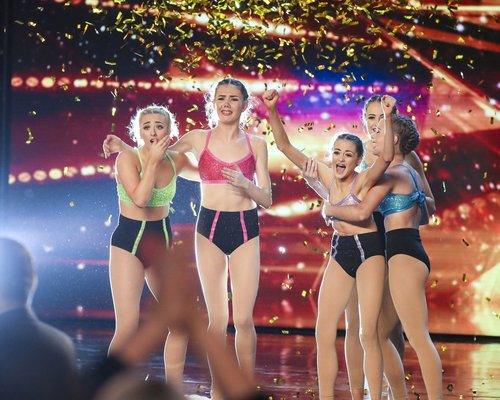 "I don't want to get too emotional, but, out of all the acts tonight, you and the Pensionalities are the ones who got me. You're both uplifting and doing something positive."
Simon's comments come after Mersey Girls stunned everyone with their incredible audition in April.
Throughout the mesmerising routine, all eyes were on Julia, who pulled at heart strings after revealing she will never be able to dance again as she was born with a curvature of the spine which requires surgery."
She told the audience: "I have scoliosis, but what I have is very rare because you usually get it from an accident but I was born with it. So I have to have an operation and after that I won't be able to dance again."
The 15-year-old gymnanst now needs £78k for the pioneering surgery in the US, and while she has been offered spinal fusion surgery on the NHS, it involves using metal rods to fuse her spine meaning she would have less flexibilty.
She told The Mirror: "I knew we couldn't afford it. My family has saved £4,000 but it's £78,000, plus airfare," she explained. "Since the audition, a consultant from America got in touch and offered to examine my X-rays for free."
Meanwhile, Julia's all-star past has been revealed as the talented gymnast appeared in Channel 4's soap Hollyoaks.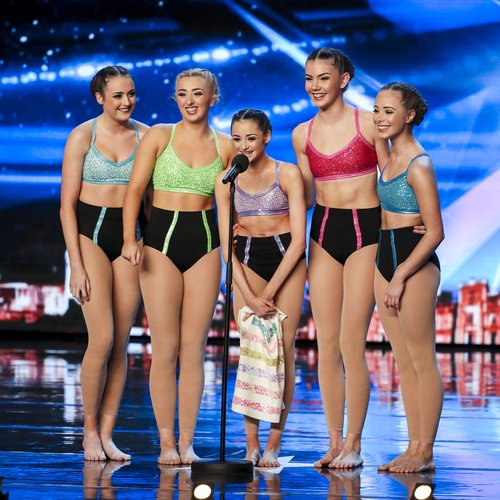 Yep! According to her latest credits on talent agency website AllStars Casting, the youngster was on the show in 2011 as a school girl and was back on there again in 2012.
Julia also showed off her talents when she appeared on BBC's Stepping Up in 2012 and The Mill a year later.
Meanwhile, Just Us revealed they would be donating some of the £250,000 cash prize towards the costs of Julia's surgery should they win the popular talent competition.
Mersey Girls have been favourites to win the competition ever since their first audition when they received a standing ovation from judges Amanda Holden, Simon Cowell and David Walliams, while Alesha Dixon pressed the golden buzzer to guarantee their place in the live shows.