New Six Chair Challenge Twist Leaves Sharon Osborne In Tears On X Factor
28 July 2017, 12:00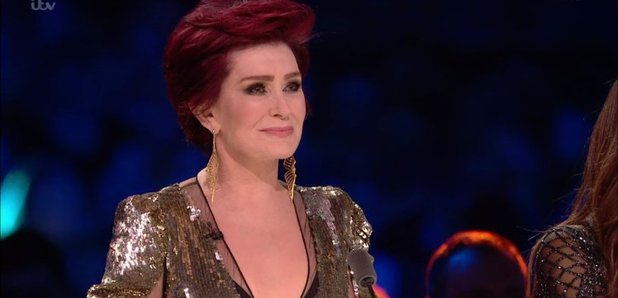 Last year, the X Factor spiced things up when they introduced the Six Chair Challenge, making the show way more intense. Now this just took it up a notch.
The nail-biting round sees the successful hopefuls face their first live performance, in a bid to win over their mentor and secure one of six coveted seats.
However, just because they're given a seat, it doesn't mean that they're safe as they could be knocked out if their mentor decides to replace them with another performer later on. We know, right. Brutal.
Now, there's a shocking new twist to the format that left Sharon Osbourne in tears after she was forced to whittle down her group of twenty hopefuls to just six.
In the upcoming series, the group's mentor will be separated from the other judges, sitting in a seat far away from the others, so they cannot confer or receive support when making their cruel choices.
However, according to The Sun, the new format has also encouraged the audience to gang up on the separated judge too, making their decision even harder than ever before.
According to reports, Sharon - who's mentoring the girls this year - was left in tears by the task before her.
When she was moved away from her fellow judges, she said: "I feel like I've done something wrong. Do I smell or something?"
But as Sharon made her decisions, swapping people in and out, the audience turned on her forcing production crew to intervene, telling them their ­behaviour was "unfair".
Sharon began to cry and added: "It's been a cruel night, it's unbelievable how much talent there is. Come on guys, be nice."
Things weren't helped by head judge Simon Cowell who on insisted on pointing out: "Don't make a mistake or you'll literally ruin somebody's life."
Thankfully, Nicole Scherzinger and Louis Walsh were there to comfort Sharonand calm her down.