The REAL Winner of 'Bake Off' Has Already Been Crowned
30 October 2017, 17:19 | Updated: 31 October 2017, 11:52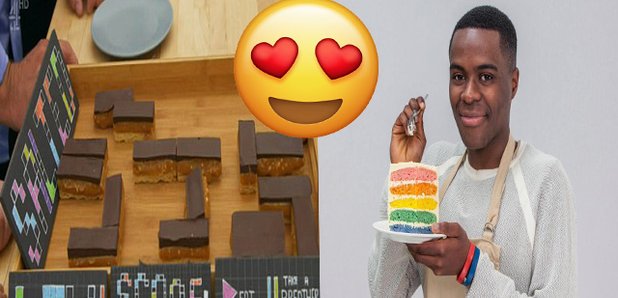 No, we're still not over Liam leaving...
The final of The Great British Bake Off 2017 is upon us. Will Kate Lyon, Sophie Faldo or Stephen Carter-Bailey be triumphant? While we wish all these perfectly nice people all the best, out hearts have already chosen our true GBBO champion.
Step forward, Liam Charles.
The 19-year-old drama student from Hackney, North London, made it to Week Nine. By then he'd charmed his way into the affections of the Bake Off audience thanks to a combination of his competitive but good-natured approached mixed with a healthy dollop of not taking himself too seriously.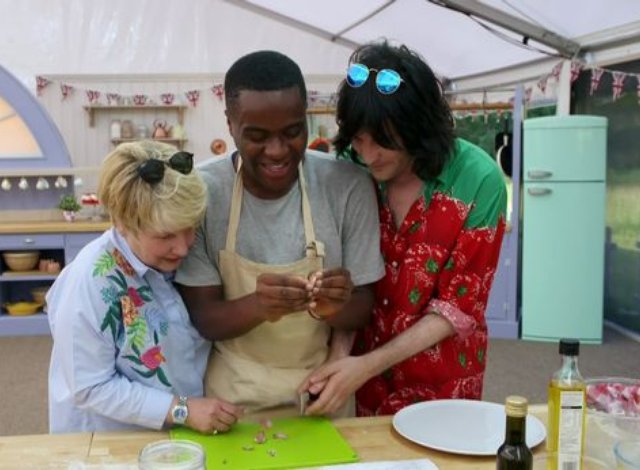 Aww, you guys! [Picture: Love Productions/Channel 4]
We weren't the only ones who were won over by the baker known as "Cake Boy" to his mates, as the adoring looks from hosts Sandi Thoksvig and Noel Fielding demonstrated. Prue Leith was charmed while Paul Hollywood's piercing blue eyes twinkled just that little bit brighter whenever the tent's youngest baker was around.
In homage to Hackney's finest young foodie... @LiamcBakes#GBBO pic.twitter.com/sPP3zd3ANH

— Channel 4 (@Channel4) October 24, 2017
Liam's bakes also had a sense of fun, as shown by his incredible 'pancake cake' and his TETRIS themed shortbread.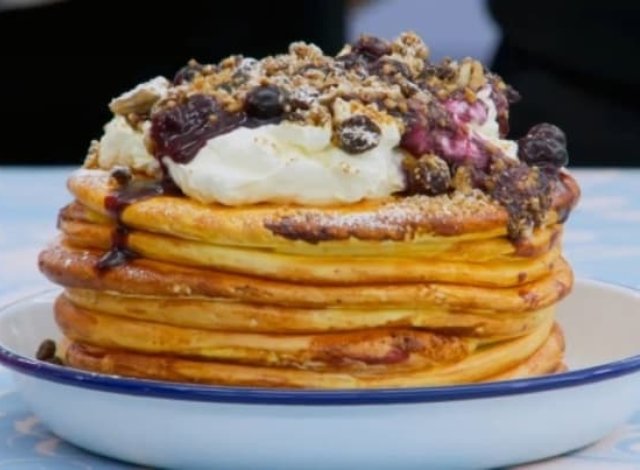 It's breakfast AND dessert all in one. Liam, we salute you. [Picture: Love Productions/Channel 4]
There was an outcry when Liam was given his marching orders by a tearful Sandi. In truth, he hadn't had a stellar week and we kinda knew that the gig was up. But last week's semi-final was much less fun without Liam's sense of mischief to puncture the tension during the tasks.
All's well that ends well. #PuddingWeek #GBBO pic.twitter.com/iHQ7mI2hG5

— British Bake Off (@BritishBakeOff) September 26, 2017
We predict that Liam has a great future ahead of him, whether on screen or off. He's said that he's on a mission to make sure that baking is acceptable among the younger generations. Liam already bakes with his nephews (11 and five), who help him out in the kitchen.
We'll miss you, Liam - you have so much to be proud of! #GBBO pic.twitter.com/xt7UOOF3pe

— British Bake Off (@BritishBakeOff) October 17, 2017
We can definitely see him having a career as a children's TV presenter. Or perhaps he could be the next celeb to read the CBeebies Bedtime Story? Liam has also 'jokingly' stated that "I'm coming for Paul Hollywood's job in a couple of years!"
Watch this space…