Check Out The Retro Children's TV Shows Making A Comeback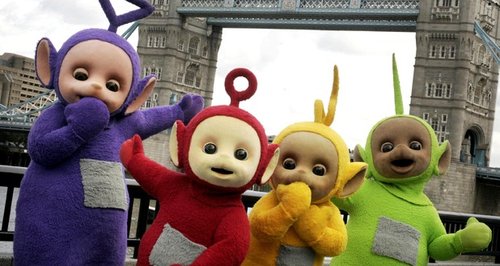 Lena Headey and John Oliver have signed on for the 'Danger Mouse' remake. Plus, find out everything about the new 'Teletubbies' TV show, 'The Muppets' and more...
'Danger Mouse'
The BBC are reviving '80s kid's TV show 'Danger Mouse' with talk-show host, John Oliver and 'Game Of Thrones' actress, Lena Headey set to join the voice cast.
The 41-year-old actress will be the voice of US Secret Agent Jeopardy Mouse, while the 38-year-old comedian will be playing mad scientist wolf, Dr Augustus P Crumhorn III.

Lena Headey said at Comic-Con 2015: "I wanted to do it because it was pure nostalgia for me. I have children now and it's just a treat to be involved in something that you loved as a kid and be able to share it."

While John Oliver added: "I've loved 'Danger Mouse' my whole life. 'Danger Mouse' was a significant part of my childhood. So to get a chance to do it is like getting a chance to step into your childhood, which is both a magical and a potentially hazardous thing."

The rest of the cast includes Alexander Armstrong as Danger Mouse, Kevin Eldon as Danger Mouse's trusty sidekick Penfold, Stephen Fry as Colonel K, and Dave Lamb as the narrator.
'Danger Mouse' will debut on the BBC's children's channel CBBC in September 2015.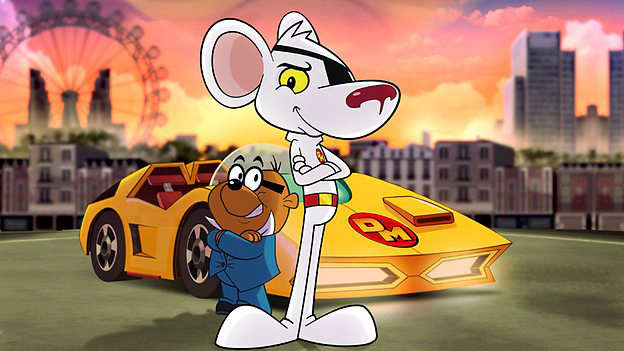 'Teletubbies'
Eh-oh! More details have been released about Tinky, Winky, Dipsy, Laa-Laa and Po's return to our screens with all the latest 21st century gizmos.
Yes this time around the cheeky foursome are getting a thoroughly modern makeover, complete with brand new touch screen tele's in their stomachs!
Jim Broadbent and Ferne Cotton will reportedly be lending their voices to the colourful characters.
What is more Teletubbyland and Home Hill now include an eco-friendly windmill made from flowers and plants according to 'The Telegraph'.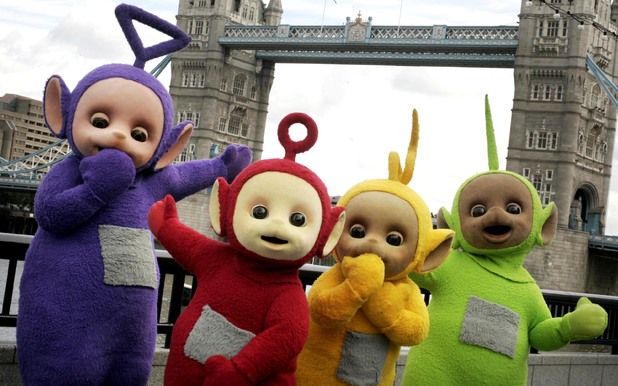 'The Muppets'
Our most loved puppets Kermit the Frog and Miss Piggy will be returning to TV screens for a brand new reboot of 'The Muppet Show'.
The iconic series was last revived in 1996, but now 'Big Bang Theory' co-creator Bill Prady and 'Anger Management' writer-producer Bob Kushell will be making a 'more adult' version of the show.
An official statement revealed that for the "first time ever" the mock-documentary would explore the puppet's personal lives and relationships with one another.
Expect fireworks!


'Fraggle Rock'
The bigscreen adaptation of the musical puppet series created by the late Jim Henson has been in the works for nearly a decade, but Joeseph Gordon-Levitt's attachment to the film is surely going to excite fans of the retro series.
'Fraggle Rock' first hit screens in 1983, and follows the adventures of creatures called Fraggles who dwell inside caves underground.

'Dumbo'
Thought you'd waved goodbye forever to childhood friends such as those loveable Wombles or those classic Tiny Tears dolls, well think again.
Cuddly critters such as the colourful Bagpuss, Care Bears and Sooty and Sweep Puppets are all due to be getting a modern day makeover and will be back in our shop windows this year!
Tim Burton is reportedly set to take the helm of a brand new Disney film.
The unorthodox director, who's past creations include his re-imagined 'Alice in Wonderland' and 'Maleficent', starring Angelina Jolie, will be working on a new live-action version of the childhood classic.
The screen play is being written by Ehren Kruger, who worked on 'Transformers: Dark of the Moon'.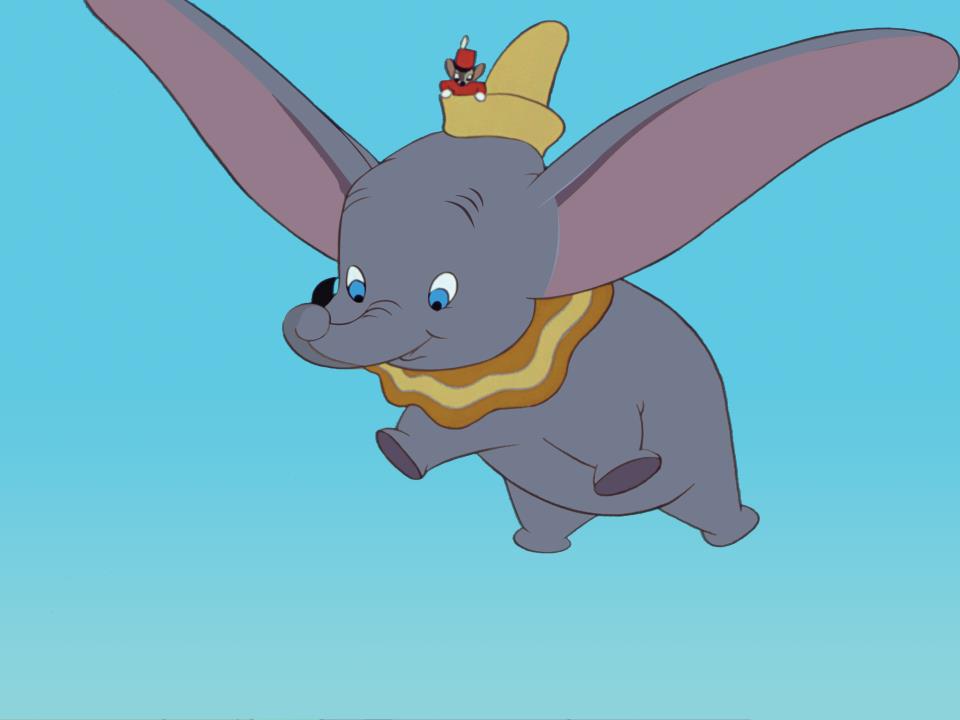 'Thomas The Tank Engine'
Oscar-winning actor, Eddie Redmayne has signed on to star in a new 'Thomas the Tank Engine' film, the straight-to-DVD 'Sodor's Legend of the Lost Treasure'. Yes, you read that right.
"I grew up loving to watch Thomas and his pals getting caught up in the unexpected and mischievous adventure. I jumped at the opportunity to get involved, and what fun it was," Redmayne said in a statement. "I have never voiced an animated character before, and I had a complete blast."
The 'Theory of Everything' star will voice a train called Ryan in the hour-long film, which is set to be released on DVD in September.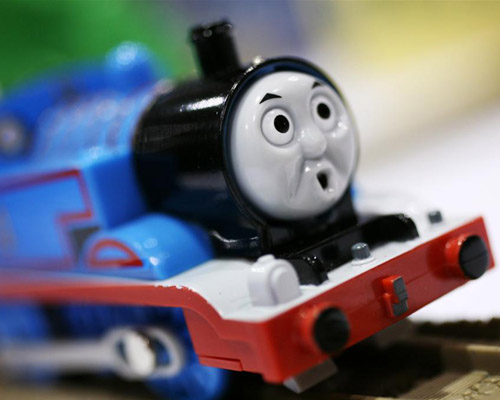 'Thunderbirds'
'Thunderbirds' are a go! The iconic children's TV show will be returning to the small screen in 2015 thanks to the ITV reboot.
All the characters have had a modern day makeover, from the Thunderbirds themselves to Lady Penelope and Brains. The new cast includes 'Gone Girl' actress Rosamund Pike who will voice the crime-fighting aristocrat, while Fonejacker star Kayvan Novak will voice Brains.
Producer and script editor, Nick Wilson is keen to make sure Lady Penelope is a strong role model for young girls, saying: "Lady Penelope is a pretty strong role model so you can't just go on looks, it's what underneath that counts."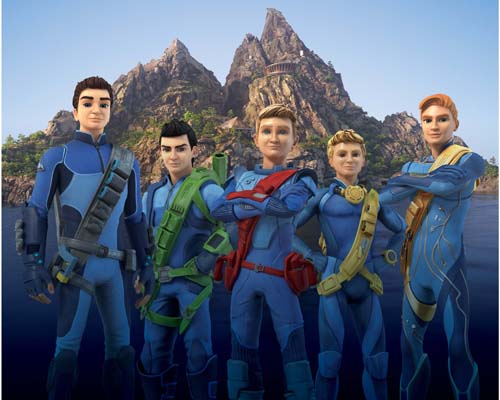 'Power Rangers'
Remember the 'Power Rangers'? Well a new short film has been made by film producer Adi Shankar and music video director Joseph Kahn called POWER/RANGERS.
Starring 'Dawson's Creek''s James Van Der Beek as a traitorous former Red Ranger, the 14-minute long movie sees him try to track down and murder the rest of the Rangers.
With lots of explosions and death, the film gives a pretty graphic interpretation of what happened to the Rangers once they grew up but that hasn't stopped fans from flocking to YouTube to watch the movie.