Rev. Richard Coles Has Already Taken An Emotional Break From 'Strictly'
5 October 2017, 09:50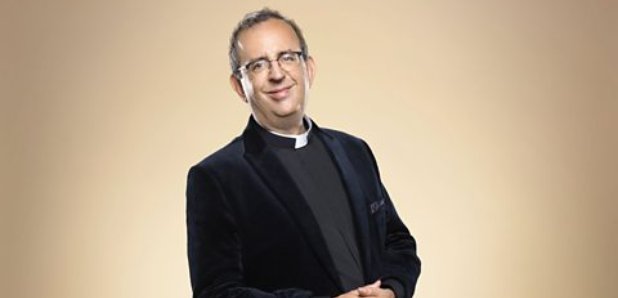 The vicar performed a service for a family friend.
We're used to reading stories about Strictly Come Dancing contestants juggling their dance training with other work commitments or dealing with injuries. But it's emerged that one of this year's celebrities has taken time out for a more personal commitment, as Reverend Richard Coles recently took a break from rehearsals to renew a friend's wedding vows on her deathbed.
The 55-year-old former musician - who was in pop duo The Communards between 1985 and 1988 - took time out from rehearsing for the BBC One dance competition so he could renew his friend and former neighbour Mandy Bryant's vows before she passed away.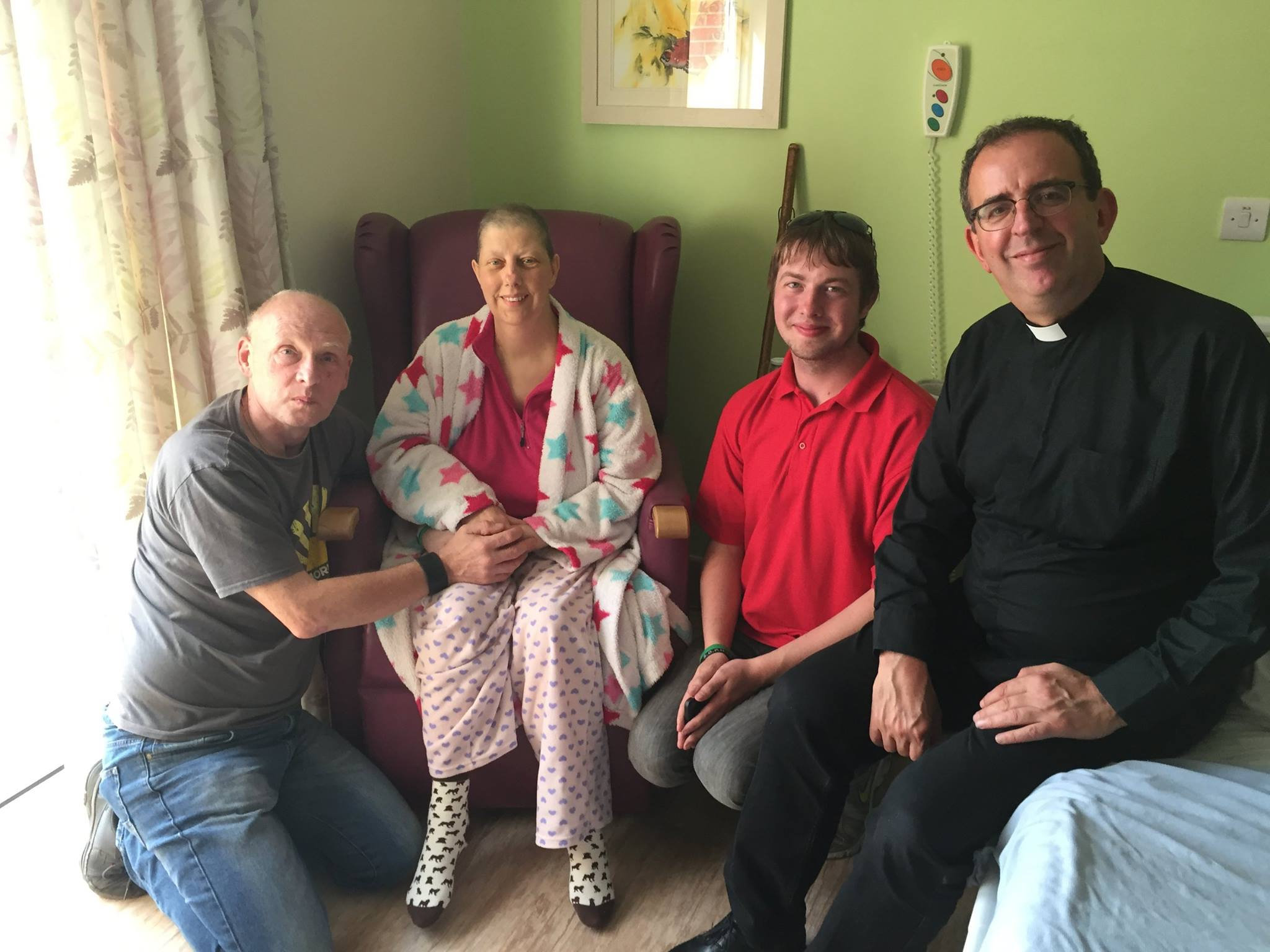 Mick and Mandy Bryant with son Nathan Bryant and Rev Richard Coles. [Picture: SWNS]
Mandy's son Nathan revealed: "Mum and Dad wanted to renew their wedding vows next year to mark their 25th wedding anniversary, but after being told their time together was now short, we took steps to bring the occasion forward. Mum was admitted into the hospice with days left and I asked Richard to renew their vows quickly. Richard was only too obliging, having been a family friend for over 12 years."
Mandy - who sadly passed away last Thursday after a four year battle with breast and liver cancer - wanted to celebrate her 25th anniversary with husband Mick, which was due to be next year, but they brought it forward so they could all celebrate it together.
He added: "There was a lovely moment when Richard gave us a demonstration of his dance moves in the room for mum. He joked that he had two left feet and needed more practice, Surrounded by friends and family he renewed their vows. I'll never forget the smile on mum's and dad's faces."
Reverend Coles met the family when he was a curate in Boston and remained close to them, supporting them when firefighter Mick had a stroke in 2005.
Nathan told the Daily Mirror: "Richard has always been considered a special friend of the family, and we're so grateful for his compassion and support, finding time to come and support the family in our time of need, whilst he's got a full schedule with Strictly and his ministry duties."