Rich House Poor House Made This Little Boy's Day And Had Viewers In Tears!
31 March 2017, 13:04 | Updated: 14 July 2017, 11:11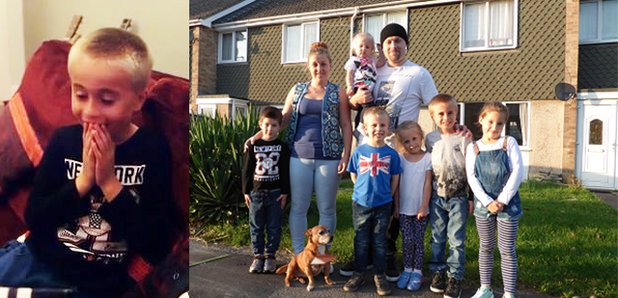 Channel 5's new programme Rich House, Poor House seriously tugged at the heart strings of viewers.
Channel 5 aired their new show, Rich House, Poor House last night and the first episode tugged at the heart strings of viewers.
The show takes two families from totally different backgrounds and sees them to swapping lives and budgets for the week to experience how the other half live.
Last night was the turn of the Williams family - who live in a three-bedroom council house in Weston-Super-Mare with their six kids - to swap lives for a week with the Caddy family who live in Bristol and have five kids - two of which are at university.
The Williams family revealed they have £107 a week to live on after rent and bills between the eight of them and the Caddy's have a disposable income of £1,741 a week so it was a shock to the system for both.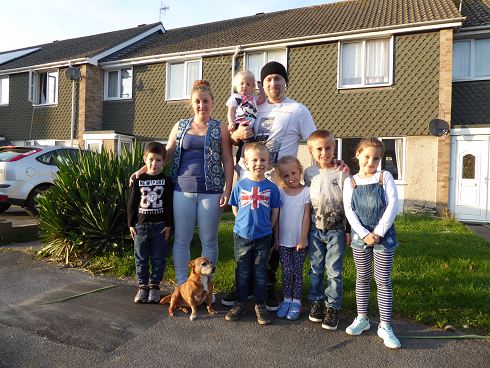 Viewers were reduced to tears when Anthony Williams used the cash to shower his family with gifts that they had never previously been able to afford.
He bought his wife a £500 necklace, because the necklace he bought he when they very first met turned her neck black. He also bought a takeaway for all his family, but the most touching moment of all, new football boots for his son AJ who hadn't been able to play footie at school for the lack of proper shoes to play in.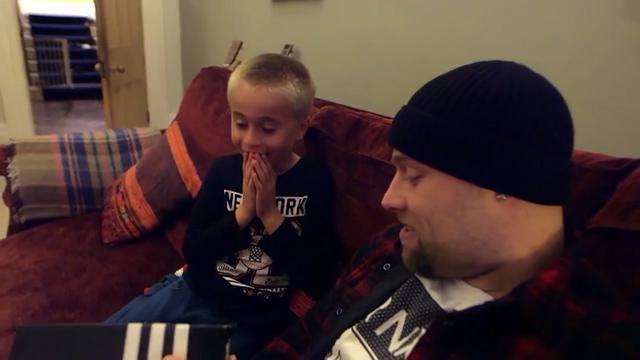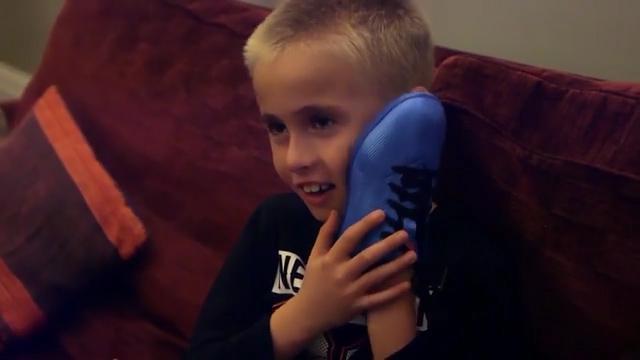 Viewers were left with eyes watering to see AJ so delighted and hugging the box his new football boots came in.
I cried when the dad on rich house poor house brought his kid football trainers after him having to miss PE Cus he grew out his boots

— #1 Mom(@caraandmeisotp) March 30, 2017
rich house poor house on channel 5 is so emotional, wee boy got surprised with new shoes so he can do PE again n was huggin the shoe box

— SazHam (@sarahhamiltonx) March 30, 2017
Actually sobbing at Rich House, Poor House the wee boy cuddling the football boots n the husband buying the wife a necklace bless them

— steph (@sugarspunsteph) March 30, 2017
Many praised Channel 5 for airing such 'life affirming' television and exposing the extreme difference between how some families live their lives.
I applaud both families on Rich house poor house, an eye opener on both sides, made me smile. @channel5_tv #richhousepoorhouse

— Stephen Mckenzie (@SteMckenzie) March 30, 2017