Robbie Williams to replace Louis Walsh on The X Factor panel
10 June 2018, 10:57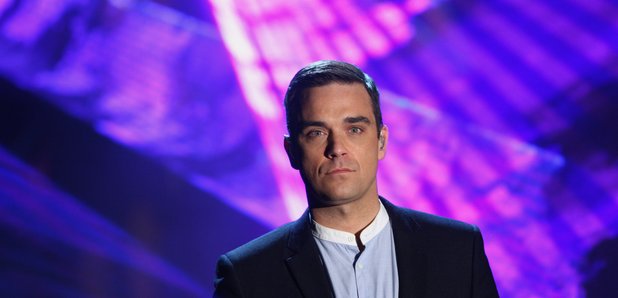 Robbie Williams, 44, coud be the latest star to join the ITV talent show as a judge after Louis Walsh's shock exit after 13 years on the show.
Now the 'Angels' singer is reportedly Simon Cowell's favourite to take over as mentor when The X factor returns this summer.

A source told The Sun: "Robbie has always been Simon's dream signing.

"Now it appears he's finally going to get his man.

"Over the past 12 months they've become close, as have their wives who are also pals.

"There's a deal on the table and Robbie is keen to do it. The hope is that the deal is days away from being signed and announced."

Simon Cowell at X factor auditions | Credit: Getty

The line-up rumours don't stop there, as the newspaper reports that Mel B and Ricky Martin are also being tipped to join the panel.

Louis, 65, has appeared on all but one series since its 2004 launch but recently insisted it was time for a change.

He said: "I've had a fantastic 13 years on The X Factor but the show needs a change and I'm ready to leave."

Louis won't be leaving Thames and Syco for good though, as although he won't be working on 'The X Factor' any more, he will still be the head judge on 'Ireland's Got Talent', which returns in 2019.

He added: "I'm looking forward to another series of 'Ireland's Got Talent', going back to my day job as a manager, writing my memoirs and seeing the world!"

Thames Managing Director, Amelia Brown, added: "Louis has been a huge part of 'The X Factor's success since it launched and remains a good friend of the show.

"His contribution cannot be overstated. We would like to thank him for all he has given to the show over the years and look forward to continuing to work with him in the future."

It's not yet clear who will return alongside Simon and Sharon | Credit: Getty

Meanwhile, fellow judge Sharon Osbourne will also be taking on a different role in the upcoming series of the show as she'll only be present for the live shows.

She said: "I can't wait to get back to the judges' desk. I love the new format."

Managing Director Amelia continued: "We are very excited Sharon is taking on a new role on the show and we can't wait to see her as a judge on the live episodes.

"This is the start of a new era for 'The X Factor'. I am really excited about all the ideas we have for the coming series including, of course, the new judging panel."