The Most Romantic Movies To Curl Up In Bed and Watch
7 February 2018, 00:01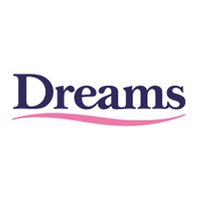 Promoted by Dreams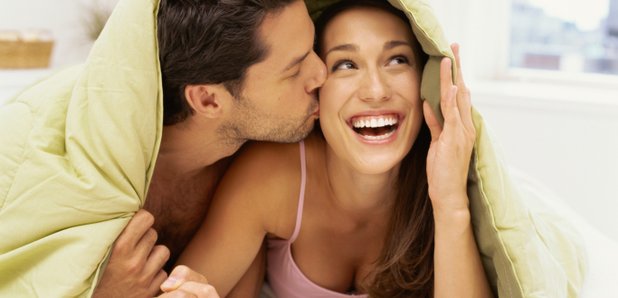 Snuggle up to this Valentine's Day with the most romantic films of all time
Admittedly, Valentine's Day isn't for everyone. But surely these romantic films will help you believe in the undying power of love again??
And if you are partnered up, snuggle under the duvet with your loved one and get ready to sob, laugh and rage together with our pick of the top romantic movies.
Someone pass me the Kleenex….
William Shakespeare's Romeo + Juliet
Baz Luhrmann took Shakespeare's romantic tragedy to another place with his ultra-modern reworking. At the same though, he never lost sight of the essence of the original tale - and the fact that the star-crossed lovers are living on borrowed time. The defining moment has to be when Leonardo DiCaprio and Claire Danes first meet eyes through the fish tank. Yep, we need those tissues. Immediately.
Ghost
The pot, the clay, Demi Moore, Patrick Swayze... and the Righteous Brothers' famous ballad. This captivating love story will ignite a spark in the hardest of hearts. 'I love you. I really love you.' 'Ditto.'
Casablanca
This tale of wartime passion swept the boards at the 1944 Academy Awards, winning Best Picture, Best Director, and Best Screenplay. The chemistry between Humphrey Bogart and Ingrid Bergman certainly makes it one of the most iconic romantic films of all time.
Eternal Sunshine of the Spotless Mind
This eccentric, wacky love story is the most radical romance of its era, but also among the sweetest. At its core is a standard relationship question: what if you could forget the mistakes, the arguments, the bad times, and start again? The answer proves unsurprisingly complicated. Jim Carrey and Kate Winslet star as an ideal mismatched pair of strangely estranged lovers.
Titanic
Titanic somehow took a five-day romance aboard a doomed ocean liner and turned it into one of the most epic love films of all time. The movie, which turned both Kate Winslet and Leonardo DiCaprio into Hollywood heavyweights, tells the story of Rose and Jack, two lovers of different social classes whose insane chemistry is impossible to ignore. No wonder the love story burns bright in Rose's heart for 84 years…

Pride and Prejudice
MR. DARCY. 'Nuff said. I know this isn't the Colin Firth version that launched a legion of Darcy fans, but you'd be hard-pressed not to be swept off your feet by Joe Wright's big-screen adaptation of the Jane Austen novel, which paired Matthew Macfayden's Mr. Darcy with Keira Knightley's Elizabeth Bennet. With endless twists and turns, this basically creates the template for every love/hate movie relationship thereafter.
Notting Hill
Bumbling book shop owner Will Thacker, played brilliantly by Hugh Grant, falls for Hollywood movie star Anna Scott (Julia Roberts) when she accidentally stumbles into his Notting Hill store. Cue romance and plenty of old school British humour. "I'm also just a girl, standing in front of a boy, asking him to love her." Why does that cheesy line always get the tears flowing?
The Notebook
You'll need a whole box of tissues for this tearjerker! Ryan Gosling and Rachel McAdams tell the tale of a couple who are separated by World War II before being passionately reunited, seven years later, after they have taken different paths. The scene where they walk home from their first date and dance in the middle of the street is so sweet and beautiful - the ideal start to an epic romance.
Dirty Dancing
We defy any woman (and most men) not to fancy Patrick Swayze in this classic romantic movie. With an epic soundtrack and a final dance sequence that's been repeated at weddings from here to Timbuktu, this has to be one of the most quoted films of all time too. Hearing Johnny say, 'Nobody puts Baby in a corner' still makes us swoon!
We've teamed up with Dreams to give you the chance to win the ultimate Valentine's prize – a romantic trip for 2 to Paris and a brand new bed and mattress. Click here to enter.