The Rugrats are returning for a TV series AND live action film
17 July 2018, 15:16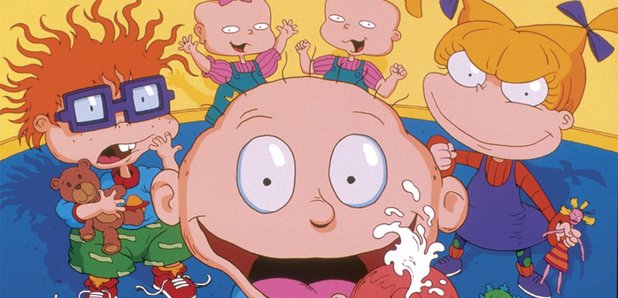 Nickelodeon's most famous cartoon babies are making their return to both the small and big screen.
Nickelodeon and Paramount pictures have announced they are relaunching the classic 90s cartoon, Rugrats.
For those who don't remember, the cartoon franchise was based on the lives of cartoon babies Tommy, Chuckie, Phil and Lil as well as some other iconic characters.
The programme's relaunch will include a 26 episode series as well as a live-action movie featuring state of the art CGI animation and Viacom who own Nickelodeon have said it's the right time to introduce the series to a new audience.
The film is due to be released in November 2020 and production is already underway on the huge project with its original creators, Arlene Klasky, Gábor Csupó and Paul Germain, returning to produce the TV series.
Sarah Levy, COO of Viacom Media Networks and interim president of Nickelodeon said: "Rugrats is hands-down one of the most celebrated cartoons in TV history, and we are thrilled for a whole new audience to meet these iconic characters in brand-new adventures."
It's not just Rugrats that Nickelodeon have decided to revive for a new generation.
They are bringing back the popular early years show 'Blues Clues' and back in 2017 they revived another iconic cartoon, 'Hey Arnold'.