This Little Girl Is Told She Can't Vote And Her Reaction Will Make You Teary
7 February 2018, 13:12 | Updated: 7 February 2018, 13:38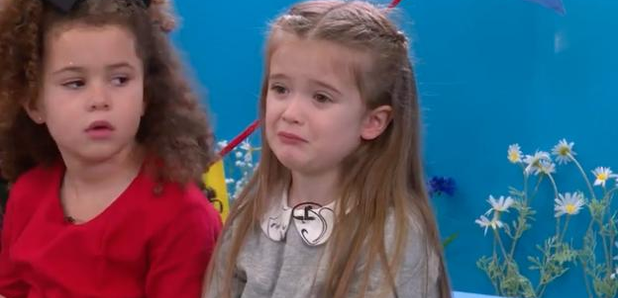 The Secret Life Of 5 Year Olds' latest all girls special ends in tears over some aren't given the right to vote.
Marking 100 years since women won the right to vote, The Secret Life Of 5 Year Olds did an all-girls special around the inspirational day.
The programme showed nine five year-olds sitting down on different sets of steps, ready to play a game.
When given the decision, whether or not to play 'hook a duck' or 'tunnel of terror', the teacher told the girls that only some of the girls were allowed to vote.
The teacher explained: "If you are sitting on the blue step, you get to have the vote."
Devastated that she wasn't sat on the blue step, and therefore unable to vote, a little girl named Saoirse Hanna burst into tears.
Sobbing, she said: "It's not fair, I wanted to vote." And luckily for her, a girl called Darcy told her: "I'll give you my vote if you want." - which she happily accepted.
Following the incident, a consultant clinical psychologist in the NHS said who was watching their interactions said: "It's so powerful, for an arbitrary reason, she can't do what the others are able to do. It's so poignant."
Powerful indeed.
Watch more: